daily fantasy sports articles
What are Set and Forget tournaments?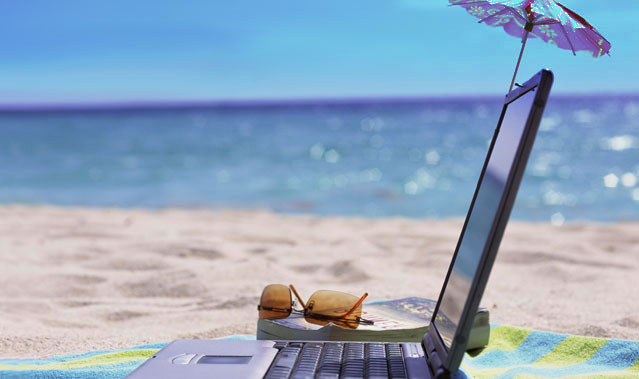 One of the most appealing aspects of playing Daily Fantasy Sports is that you don't have to necessarily spend hours watching the event in order to be successful. It literally only takes a few minutes to set a lineup prior to an event, and then you can go to the beach, the shops or the pub if you want to, without your entry requiring any further effort.
Fantasy betting tournaments, in particular the racing tournaments on TopBetta or SportChamps, can sometimes require punters to be active throughout the day. It's certainly not a requirement (some players just love to come in late and swoop), but it does give an advantage to those who are betting throughout the day and building their tournament bank.
But what if you love racing and tournaments, but you just don't have time to spend all day watching races?
Fortunately both TopBetta and SportChamps have provided a great option for you in the form of their "Set and Forget" racing tournaments.
These tournaments have a fixed buy-in and usually a guaranteed prize pool, much like other fantasy betting tournaments. However there are no rebuys in these ones, you only get one shot at glory! For your entry fee, you'll get a start bank of tournament dollars and you must decide how to spend those on the nominated races throughout the day. There's usually a cut off time that punters must have their bets submitted, after that, the tournament is locked out!
On TopBetta these tournaments are called "Bet...Forget...Collect" tournaments and they offer them most days. Sometimes they are across all races for that day, sometimes just the quaddie legs and sometimes they are just for a specific track. Buy-ins range from $2 up to around $22. For your buy-in, you'll usually get a start bank of T$100,000 to spend. You can disperse that however you choose, the only catch is that you have a maximum spend of T$25,000 per race. So you'll need to make a minimum of four bets to be eligible to win any cash. Make sure you spend your entire start bank or you won't qualify.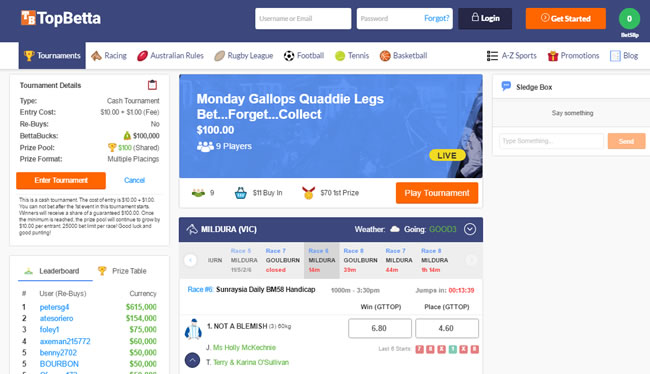 Over at SportChamps, these types of tournaments are referred to as "Bet 'N Go" tournaments. At the moment, you'll only find it on Saturdays for the major metropolitan racing, but it's worth playing as the buy-in is a juicy $50 and prize pool usually swells well over $1,000. For your entry fee, you'll receive a T$10,000 start bank and need to make a minimum of five bets throughout the day. The minimum bet size is T$1,000 and the maximum bet size is T$6,000. If you can double your start bank, you'll be well in the money since SportChamps pays out the top 40% of the field. Punters will often take advantage of the exotics and multi features offered at SportsChamps to turn their small bets into a large return.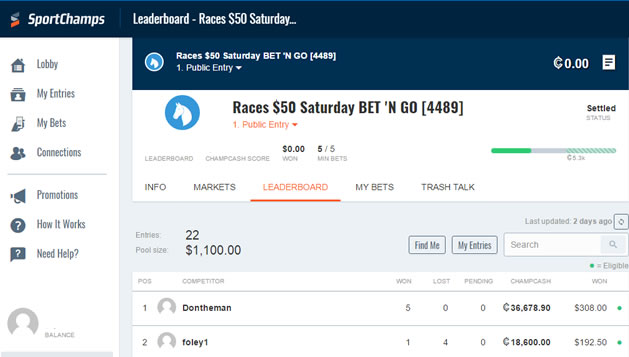 So no matter how busy you are, there are now no excuses for missing out on the great prize money on offer at these Australian DFS sites. Put your bets on in the morning, go outside in the afternoon and enjoy the sunshine, and then come back later to collect your winnings! And the best thing about these tournaments is that they also qualify for DFR rankings points!