daily fantasy sports articles
2019 Cricket World Cup: Wests Indies v Pakistan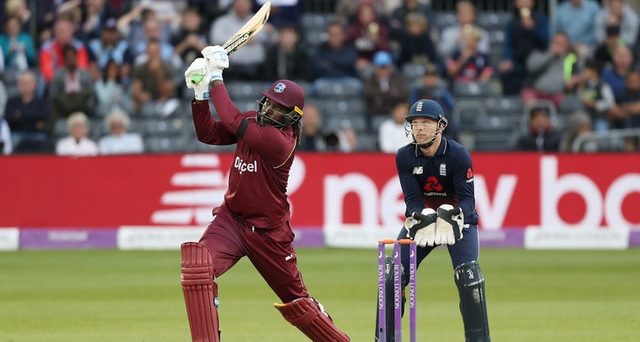 Game 2 of the 2019 ICC Cricket World Cup will take place between the West Indies and Pakistan at Trent Bridge in Nottinghamshire. The game will start at 7.30PM (AEST) on Friday night.

The 2019 Cricket World Cup has a unique format this year, whereby all 10 competing nations will play each other once – a total of 45 games before 2 semi's and the final. This format will provide magnificent opportunities for Fantasy cricket fans, with so many games for each team and more importantly, games being played, will not only make for greater contests, but also more contests!

MoneyBall and DraftStars will both be running major contests each with a total cash prize of $3,000. Both competitions cost $15 to enter. They also offer contests for smaller budgets, such as the $500 contest at DraftStars which costs just $2 to enter.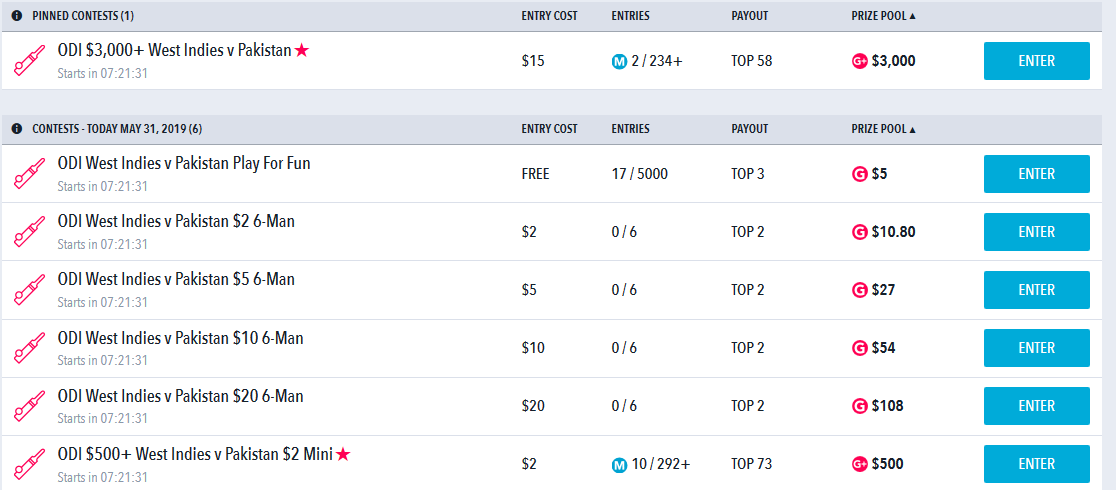 If you are new to Fantasy Cricket games, make sure you visit our handy guide to help you play the game here. We also have reviews/guides for MoneyBall here and DraftStars here to help you navigate the websites.

It doesn't end there, because our resources section also provides assistance to help you build the best fantasy teams possible, including exclusive cheat sheets. Check them out here.



Match-Winner
The DFR match-winner is a guaranteed stud who might cost you an arm and a leg, but is going to score well on any given night.
Chris Gayle – WIN ($25,610 DraftStars) ($6,700 MoneyBall)
Gayle is expensive, but given his 2019 form, it's easy to see why. He has played in 4 ODI games in 2019, all of them against the top ranked side in the world, England. In those games he scored 135 off 129 balls and 50 off 63 balls before unleashing with an epic 162 off 97 balls and then a brutal 77 off just 27 balls.

He opens the batting which means he has maximum opportunity to score runs and will get to bat. Furthermore, he can score incredibly fast runs and post very high scores against any attack. He's a power hitter and is well known for his ability to hit boundaries, especially 6's. This year he became the 14th player in ODI history to record 10,000 runs at a healthy average of 38.16.
Night-Watchman
The night-watchmen will be a great point of difference in your team and plugging him somewhere in the middle order could be the difference between winning or losing.

Carlos Braithwaite – WIN ($13,590 DraftStars) ($6,000 MoneyBall)
Braithwaite is priced nicely here, just a tick above the average per player available at DraftStars and a touch under at MoneyBall. All-Rounders are always keenly sought after in ODI matches as they have twice the opportunity to rack up good scores, because they bat and bowl.

Braithwaite's batting average in ODI's for 2019 is 22.00, the highest of any of the 6 years he's played. His Strike Rate in 2019 has also lifted above a run a ball for the first year in his career, showing his form with the bat is improving. He's taken 5 wickets in his last 3 matches and has improved his economy rate as the season has gone on. He is set for a good tournament.
Fine-leg to Fine-leg
Anyone who's played a game of grade cricket before knows that only the duds go from fine leg to fine leg. Avoid these guys like the plague.

Fakhar Zaman – PAK ($12,590 DraftStars) ($6,000 MoneyBall)
Zaman is an opening batsman for Pakistan, but his form in 2019 is well below his career average of 51.31. He's averaged 36.70 in 2019 and scoring at just under a run a ball. He's scored 59 runs across his last three innings, which were all against England in England, over the last 17 days. He's priced highly based on his average, but his form makes him a risk. Given he's also seen by some as being an all-rounder, he's only bowled 6 overs in 2019.

It would be wiser to pick some cheaper options and perhaps save up cash for a more reliable scorer elsewhere.



Always remember to gamble responsibly. When the fun stops, stop. If gambling is having a negative impact on your life, seek support at Gambling Help Online. 18+ only.