daily fantasy sports articles
Excitement Builds for Draftstars $200k AFL Live Final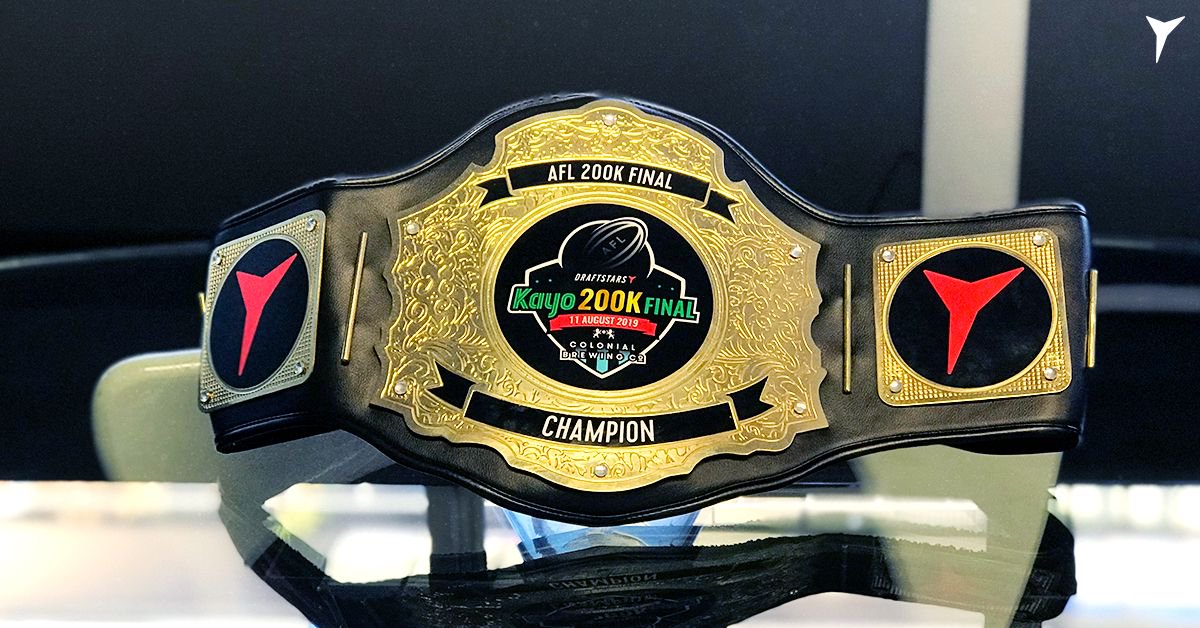 The field has been set and a select few of the Australian DFS community will converge at the Colonial Brewery Company in Port Melbourne for the Draftstars $200,000 AFL Live Final brought to you by Kayo Sports. We started our qualifiers all the way back in May with various full slate and single game contests, thrown in with some sneaky NRL, golf and cricket winners. It proved to be a very popular event to qualify for with plenty of the big names in the Australian DFS community winning their way through to the final. It's going to be a fantastic day!
Check out Episode 26 of the DFS Down Under show that was live on Wednesday night! Smatho & Hef took a close look at single game slates and single entry tournament strategies ahead of the huge contest on Sunday, but also ran through all the angles and plays for this big Friday night contest! Check out the show below!
The team at Daily Fantasy Rankings are excited to be covering the Live Final through our social channels in Twitter and Facebook Live. A special edition of the DFS Down Under Show will be on Facebook live on Sunday with Big Hef and myself providing the build-up and sneaky tips and plays for the slate. BBL Belt winner 'Richozzz' will feature and I'll also be catching up with some of the qualifiers and special guests and may even sneak a word in from 'Parks12', who'll be busy 'buying' everyone a beer (WHICH ARE FREE!). More importantly though, I'll be speaking to the winner of that prestigious Championship Belt, which, for some, is "priceless" and will certainly take pride of place for the winner come Sunday.
Make sure you're following our socials on Twitter and Facebook for this special event. If you aren't already a subscriber to our YouTube channel, now is a good time as we will have exclusive clips from Sunday posted there.
If you are at the event, come and say hello and we can get your beautiful face on camera! We would love to hear your experiences as we have come from far and wide!
The full list of qualifiers for the event are available on the Draftstars page. I hope you're cheering for your favourite player and by Sunday evening we'll crown our AFL Live Final winner for 2019!
I'm especially looking forward to seeing our 'Small Dogs' who made the final. Who could forget 'therescav' who will be coming from Adelaide and won his ticket whilst watching the Crows at the oval. 'Whaddo1234' who had a rather large night the night before and was a bit dusty with his teams on the Sunday of his win. We have partners 'Beetlebeast' and 'Monkey21' who will be on the assault for a 1-2 finish. 'Malimate', the accountant from Melbourne who won his ticket back in May sizing up the opposition. The man with the best avatar on Draftstars in 'gatsid' will be there. Maybe we can reverse the leaderboard placing with 'jayk123'?
Will these Small Dogs take the belt come Sunday? Stay tuned to Daily Fantasy Rankings throughout this week, your only source of news, articles and daily fantasy content in Australia.