daily fantasy sports articles
2018-19 NBA Daily Fantasy Tips for Thursday, 7th February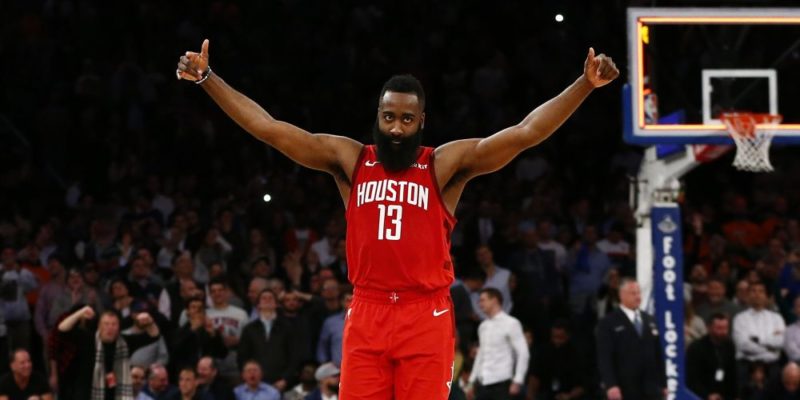 NBA Wednesday (Thursday AEDT) brings a very manageable 7 game slate. The usual major DFS tournaments are on offer:
We have broken down the matchups and highlighted the key plays to help you build winning lineups. For more insight into how to utilise our game breakdown data check out our NBA DFS Training Camp Series:
Part 1 – Betting Lines and Totals
Part 2 – Matchup Analysis – Pace and Defense vs Position
Part 3 – Key Statistics in Daily Fantasy Basketball
Part 4 – Trade Analysis – Breaking Down the Jimmy Butler Trade
Part 5 – DraftKings Sharpshooter Winning Lineup Recap
Part 6 – Adjusting for Line-up News
Have you seen our new NBA DFS Cheat Sheets? We have added even more information for you to see at a glance, including pace numbers, last 5 scores per player and a new Slate Overview section, which brings you projected pace, projected fantasy score totals and Vegas lines and totals for every team on the slate. The perfect accompaniment to our regular previews and a great starting place for the days we don't cover!
GAME BREAKDOWN

There are points galore on this slate with three games at 230+ point game totals and another two over 220 points. The top game total is Houston at Sacramento with a total of 233.5 points as one of the most efficient offenses in the league takes on the second fastest team.
The next two games are 230+ point game totals, San Antonio at Golden State, and Washington at Milwaukee, however they both have double figure lines so be wary of the blowout potential before piling into these matchups.
Denver at Brooklyn is yet to have a total set yet as we awaiting injury news to come in. We break down the impact of injuries on this slate below.

There are a couple of sneaky matchups to attack that are not as obvious from a game total perspective, specifically Chicago at New Orleans. New Orleans have played at the 5th fastest pace in the league this season, something that has continued with their starters all on the sidelines (4th fastest pace over the last ten games). As a result Chicago are in the third best pace up match of the day and this game looks very juicy for DFS purposes given neither team plays any defense.
No surprise to see Houston in the top pace up spot of the day playing the second fastest team in the league. This matchup should go both ways as well with the Rockets being abysmal defensively since all Capella went down (27th in defensive efficiency over the last 10 games).
Injury News
Major injury news that could impact this slate includes:
Denver
Gary Harris has been ruled out of the match on this slate. Paul Millsap and Jamal Murray are listed as questionable. With Harris out Malik Beasley (DS $11,120, DK $5,700) is likely to get the start again, he has been on an absolute tear with the recent injuries to Nuggets guards averaging 29.9 fantasy points over his last 6 games. If Millsap is out again it will be Mason Plumlee (DS $9,000, DK $4,400) who will get the start and he has averaged +5.2 fantasy points from an extra 10 minutes of playing time in games Millsap has missed this season.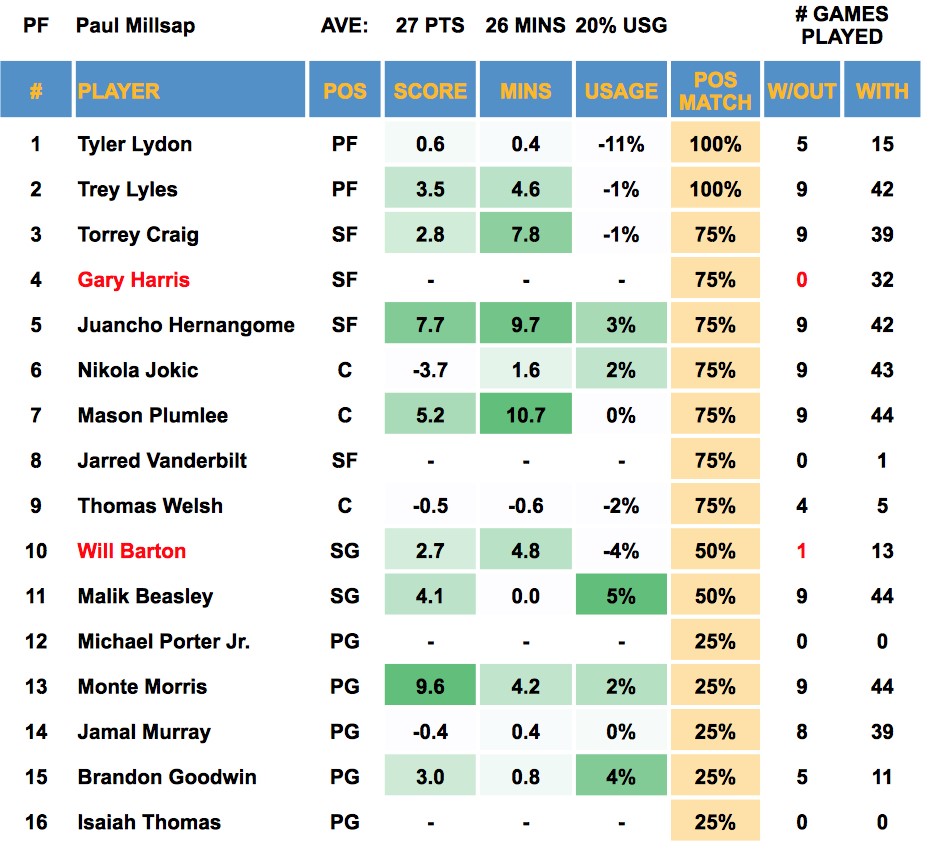 New Orleans
Nikola Mirotic, Anthony Davis, E'Twaun Moore and Elfrid Payton remain out for the match on this slate. Julius Randle (DS $14,490, DK $7,700) is questionable. If Randle plays he will almost be a lock and load play on this slate. Other players will be consistent with the targets over recent games for the Pelicans with Jrue Holiday (DS $16,650, DK $9,000) and Jahlil Okafor (DS $13,880, DK $7,300) having all the usage they could want.
Phoenix
Devin Booker is a game time decision for the matchup on this slate. Kelly Oubre Jr. (DS $11,370, DK $5,800) has been the biggest beneficiary of Booker being out averaging a massive +15 fantasy points from 4 extra minutes of playing time and a 6% increase in usage.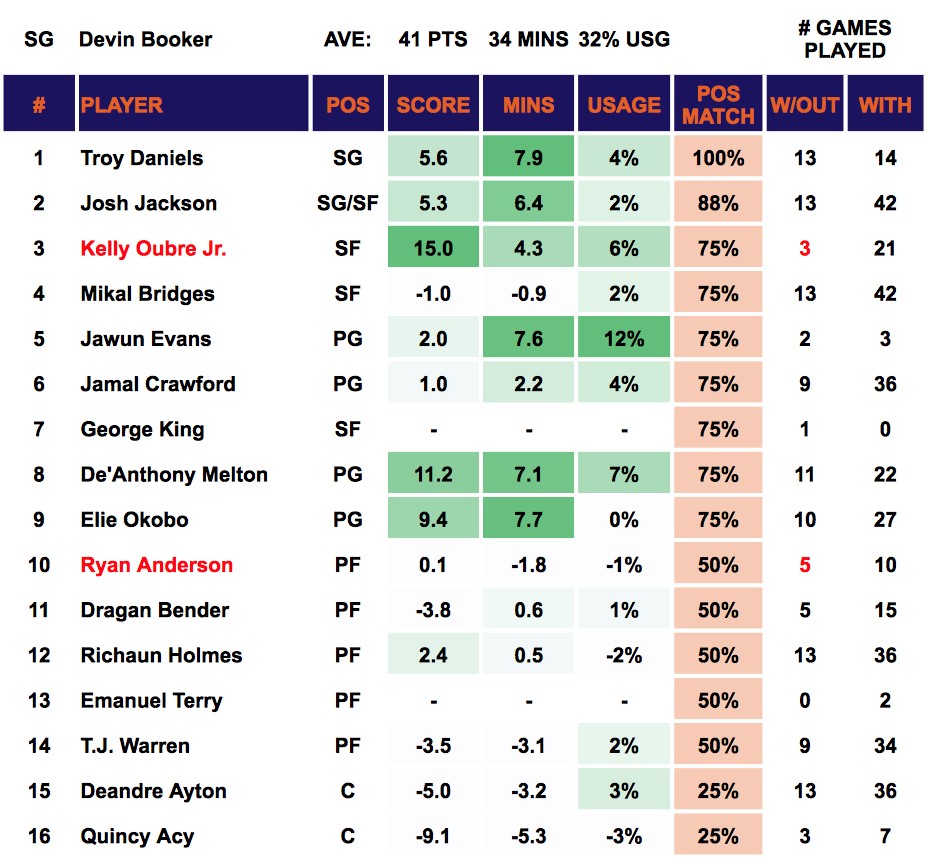 San Antonio
Lamarcus Aldridge and DeMar DeRozan will sit out the match on this slate for rest, and Derrick White remains out with injury. With all three off the court this season it is Rudy Gay (DS $11,580, DK $5,900) who has been the biggest beneficiary averaging +18 fantasy points per 36 minutes from a monsterous 10.2% usage increase.

VALUE
Remember to monitor injury news, particular those uncertainties noted above, as tip off gets closer as further value should open up.
Tim Hardaway Jr. (DS $12,240, DK $4,900) will be suiting up for the Mavericks for the first time and should walk straight into the starting lineup and soak up 30+ minutes. His usage rate will most likely decline at Dallas playing alongside Luka, however he should become more efficient with far better looks. Either way at this price he is far too cheap on DraftKings.
Derrick Favors (DS $9,060, DK $4,800) / Jae Crowder (DS $8,380, DK $4,600) have seen their rotations move around lately with Crowder playing over 30 minutes the last two games (and gaining the start in the most recent matchup against Houston). Monitor the news for who expected to receive the playing time, against Phoenix I expect Crowder will match up better against their small lineup, and this is an elite spot for power forwards with the Suns giving up the most points in the league to the position over the last 10 games.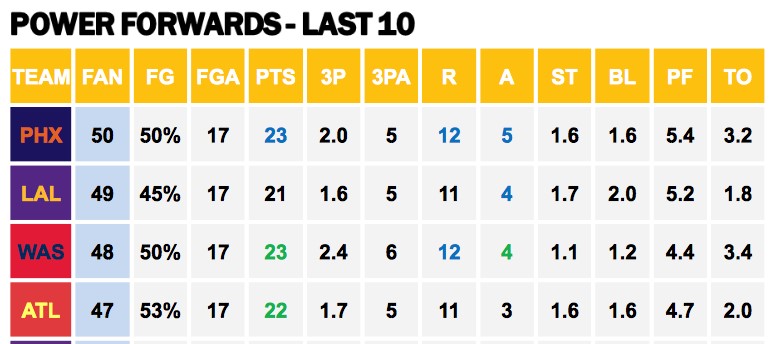 Davis Bertans (DS $8,470, DK $4,100) is one of many Spurs who will receive a serious uptick in opportunity with Aldridge, DeRozan and White out. This game is also likely to be a large blow out, but Bertans offers safety here given he typically doesn't play a large allocation of minutes and shouldn't need the rest.
MID-PRICED
Lauri Markkanen (DS $14,590, DK $6,900) is matched up against one of the fastest teams in the league on this slate, and poorest defensive teams. The Pelicans have given up the 5th most points in the league to power forwards over the last 7 games (since their starting lineup was decimated with injury and trade speculation). I will definitely want exposure to this game and Markkanen has been in red hot form recently averaging over 40 fantasy points from his last four games.
Rudy Gay (DS $11,580, DK $5,900) is the big beneficiary from the Popovich scheduled rest on this slate. He will have an obscene usage rate while on the court and is currently priced far too cheaply for that level of opportunity. While the blowout risk is large he will still have the chance to return value in one of the top game totals of the day.
Marvin Bagley (DS $13,520, DK $5,800) is finally receiving a consistent allocation of minutes while still coming off the bench. He has averaged over 30 minutes from his last three games and returned 42 fantasy points per game (1.4 fantasy points per minute). On this slate he draws Houston who are still without any defensive presence at all since Capela has been out. While this feels like chasing points I love Bagley on this slate and he is almost a lock and load play at that price on DraftKings.
PREMIUM
James Harden (DS $25,790, DK $12,600) is slowly seeing his price decline since the return of Chris Paul despite posting 72 and 86 fantasy points in his last two games. Paul is still slowly getting back to his best and Harden is getting up well over 20 shots per game and double figure free throws. On this slate I love Harden (at likely lower ownership than at his peak) in one of the top matchups in the league against the Kings who have conceded the third most fantasy points in the league this season.
Nikola Jokic (DS $19,370, DK $10,500) draws Brooklyn who have consistently been one of the worst teams in the league at defending the centre position this year. The Nets have also been playing at a breakneck pace recently (fastest in the league over the last 15 games). If the Nuggets are still without multiple starters this play becomes even better as Jokic will be left with all the usage he can handle.
Data provided by Notorious of RotoGrinders and Daily Fantasy Rankings NBA Resources

Always remember to gamble responsibly. When the fun stops, stop. If gambling is having a negative impact on your life, seek support at Gambling Help Online. 18+ only.