daily fantasy sports articles
NBA 2019-20 Daily Fantasy Preview Saturday 14th December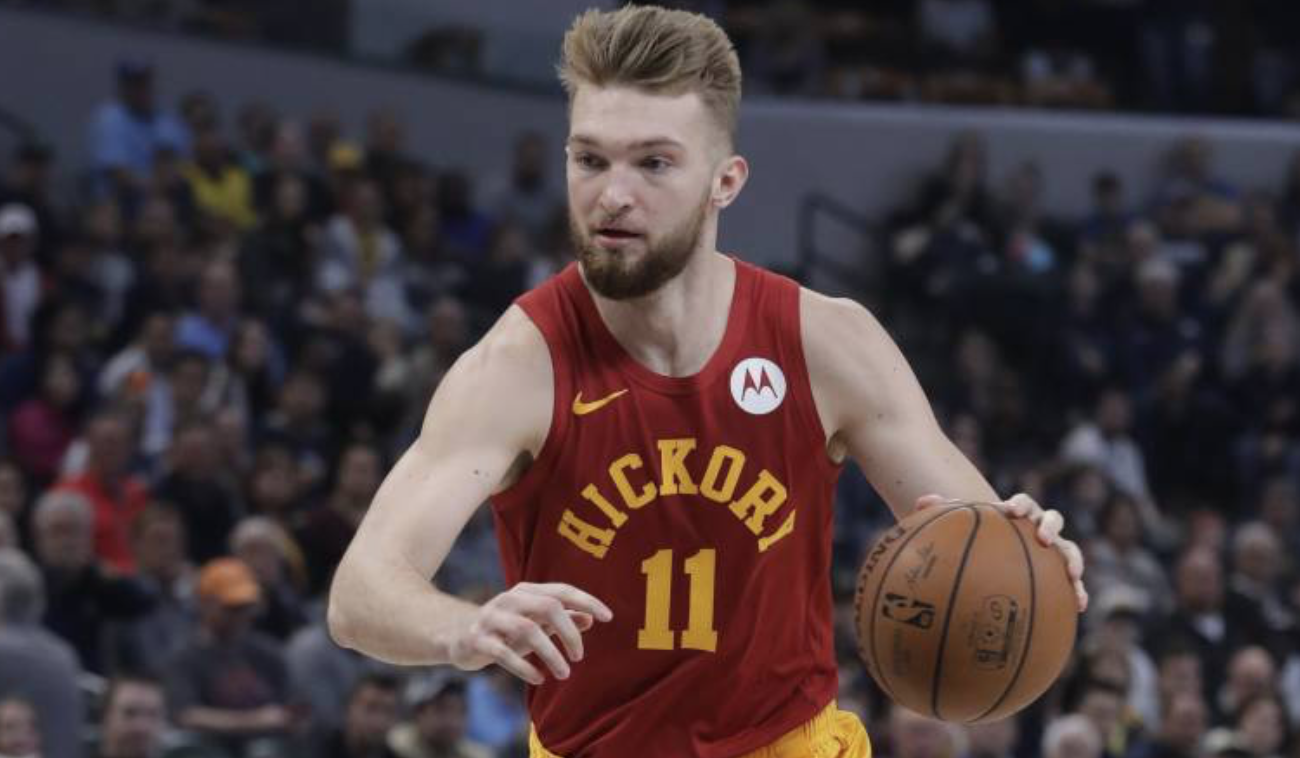 Bring on a massive weekend of NBA as the season continues to roll along. For NBA Friday (Saturday AEST) we have a glorious 9 game slate to play and the usual array of massive DFS games across are on offer across all platforms:
Have you seen the details of the NBA DraftKings Live Event in Melbourne? You can read about the details here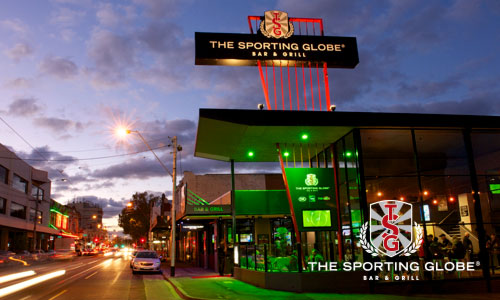 GAME BREAKDOWN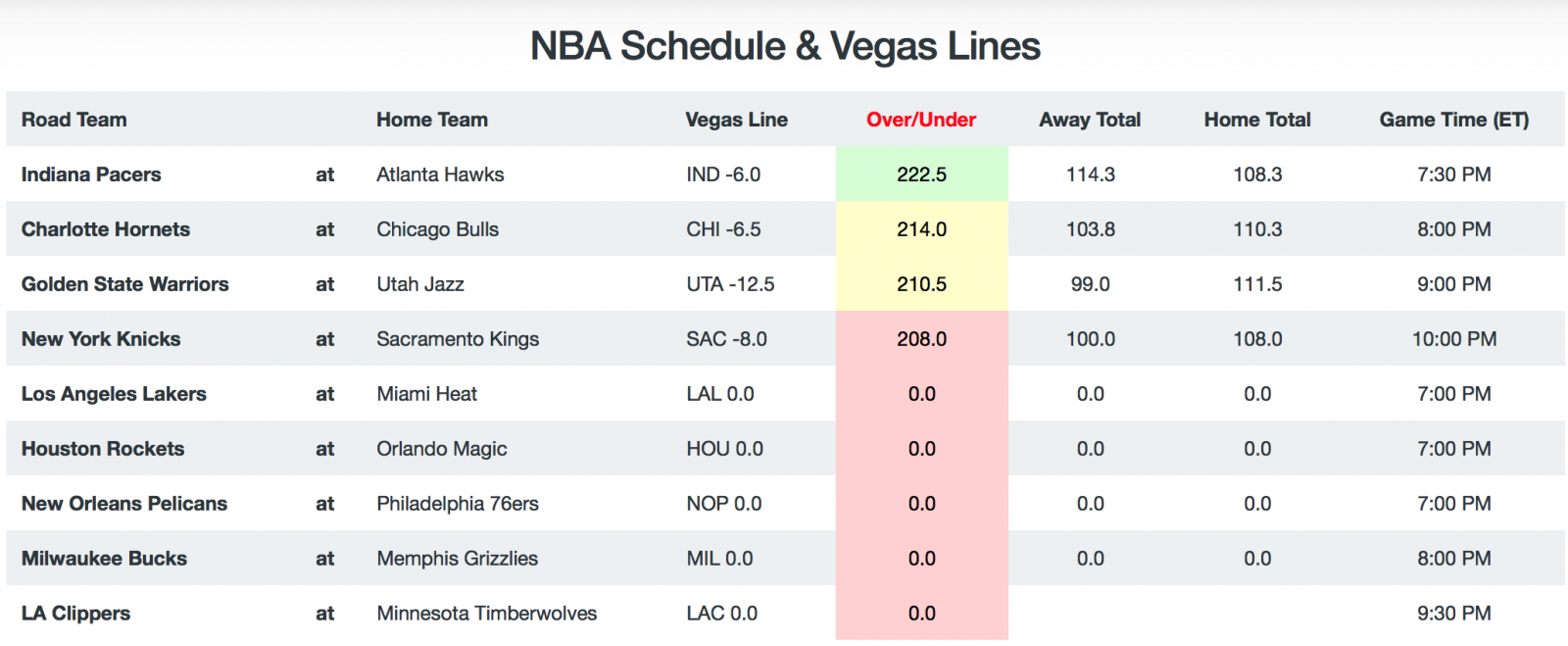 Wow… we are waiting on a huge amount of injury and lineup information to come through with 5 game totals yet to be set. As usual I have broken down the impact of all possibly major lineup changes below.
The top total on the slate currently is set at just 222.5 points and is unlikely to remain the highest once all games are up, however it is still a great matchup to target, especially for the Pacers. The Hawks are playing at the 11th fastest pace in the league this year putting Indiana is a significant pace up spot and in addition they are 29th in the league in defense.
The other matchup I like is Charlotte at Chicago. The game total doesnt scream out to me at 214 points, but the Hornets are ranked 27th in defensive efficiency this season and have given up the sixth most fantasy points in the league.

There are an abundance of pace up matchups on this slate headed by Orlando at Houston. The Rockets have played at the 3rd fastest pace in the league this year, which puts the Magic (3rd slowest) in a massive up tempo game compared to their usual style. The Rockets are also top 10 in fantasy points conceded this year.
The LA Clipper at Minnesota is another dream daily fantasy matchup that should be well targeted. Both teams are in a pace up spot as they are both top 7 in pace this season. Id expect this game to be close to the highest game total on the slate once it is up.
INJURY NEWS
Once again almost half of the Chicago team is listed as probable for the matchup against the Hornets. I'd expect them to all play so there is no point in breaking it down in detail, however keep an eye on the news as value could open up significantly if any number of them were to miss.
Draymond Green will be rested and Eric Paschall is considered doubtful for the game against Utah. In the two games D'Angelo Russell has played this year without Green he has been totally bonkers, averaging a ridiculous +31.1 fantasy points with a usage rate of just under 40%. If Paschall is also out, I would expect this to only further increase Russell's opportunities, while also Alec Burks who played an extra 8 minutes of game time in the only game Paschall missed this season.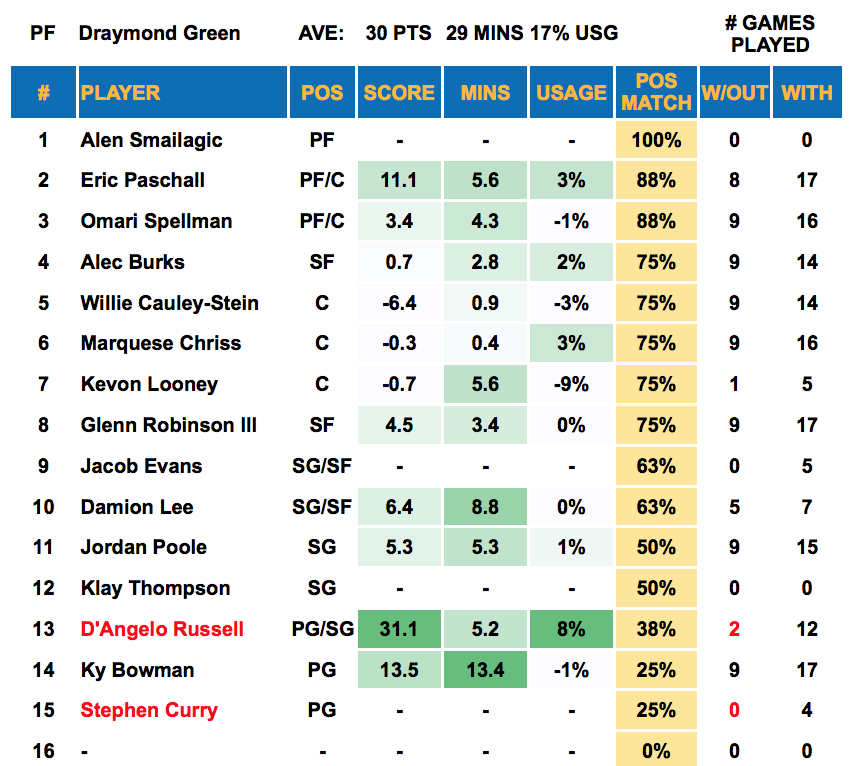 Patrick Beverley will not play in the game against the Timberwolves. Terance Mann should slide into the starting point guard role like he has in the two games Beverley has missed this season. He will be one of the chalk plays of the slate as during those two games he played an additional 23 minutes, which resulted in +18.9 fantasy points.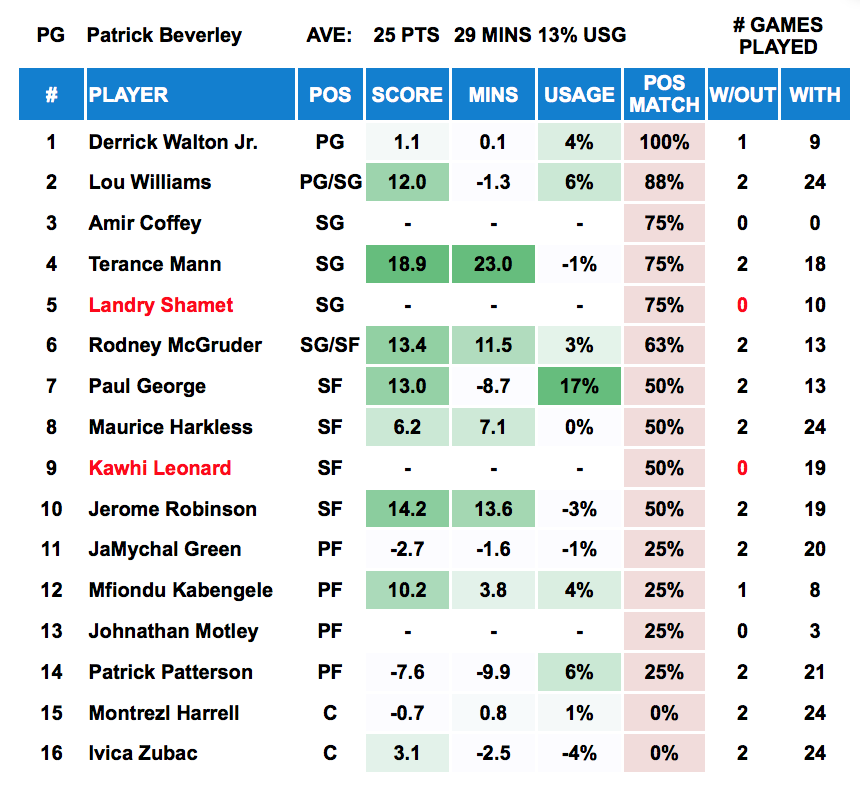 Ja Morant, Brandon Clarke and Gayson Allen will not play against the Bucks. Given both Morant and Allen will be out it leaves all the point guard duties to Tyus Jones and De'Anthony Melton. Jones will likely start and be more chalky than Melton given both their prices have come back down, however over the 5 games without Morant it has been Melton who was more consistent posting +17.7 fantasy points.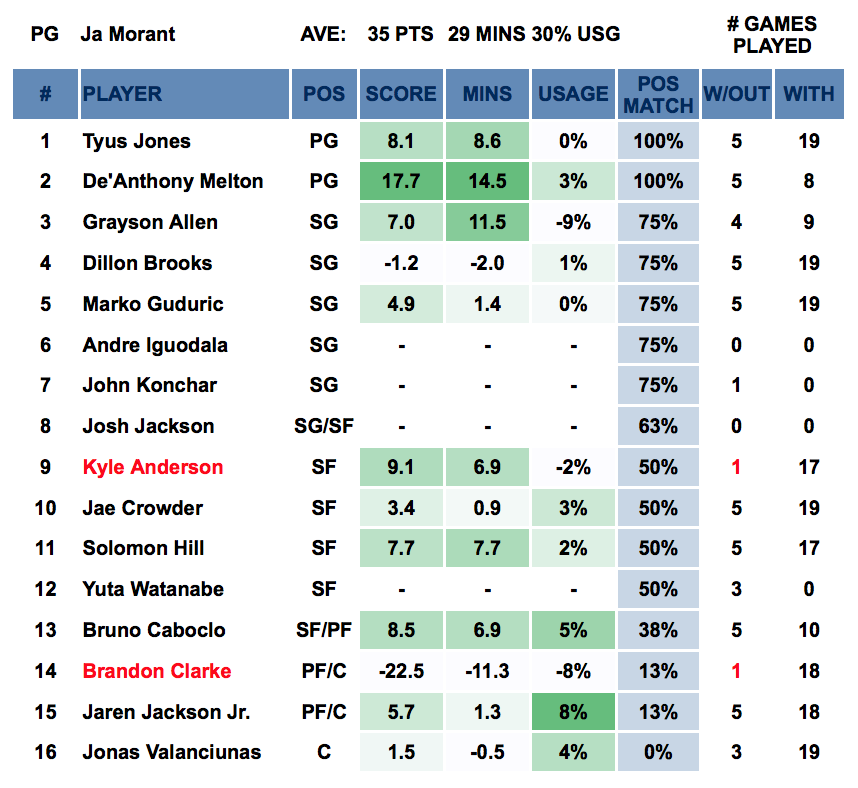 Goran Dragic and Justice Winslow have been ruled out, while Tyler Herro is questionable for the game against the Lakers. This leaves the Heat very short handed for this matchup, especially at the point guard position as both Dragic and Winslow log significant minutes in this role. While Dragic has been out, it has been Jimmy Butler who is effectively taking the playmaking duties and he has responded with a +15.8 increase in his fantasy scoring.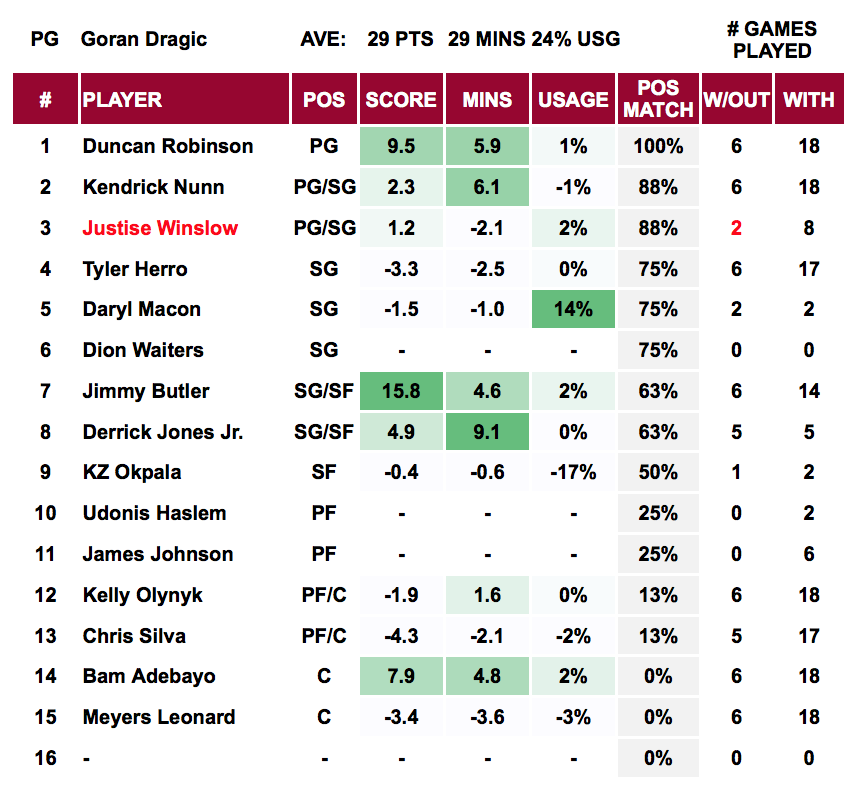 Giannis Antetokoumpo is listed as questionable for the game against the Grizzlies. Giannis is averaging a massive 31 minutes and 38% usage rate this year, which means there is a huge workload that is to be picked up by the remaining starters. In his first game missed for the season against the Pelicans last match it was Kris Middleton and Eric Bledsoe who picked up the majority of the usage rate, with a +8% and +6% boost respectively. While Ersan Ilyasova took the starting power forward position and posted a 36 fantasy points.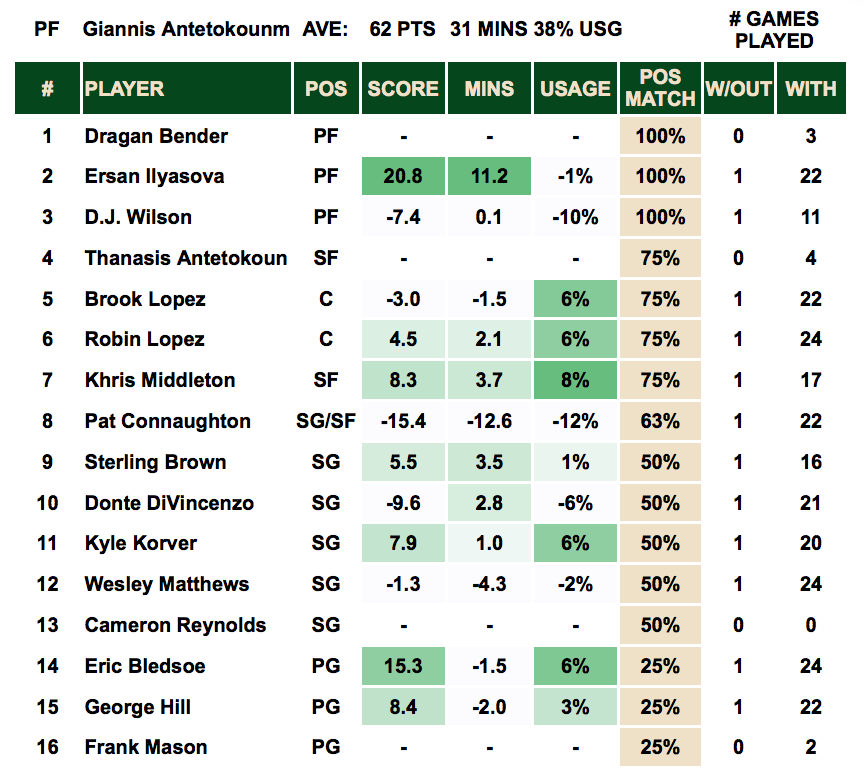 Jeff Teague is questionable for the game against the Clippers. In the four games Teague has missed this year it has been Andrew Wiggins who has assumed the playmaking duties and responded with a huge 14.1 point increase in his fantasy output. If Teague is out for this slate, however, it will be the first time he has missed a game with backup point guard Shabazz Napier active. Napier would likely move into the starting lineup (or atleast pickup Teague's minutes) and he is averaging just under 1 fantasy point per minute this season.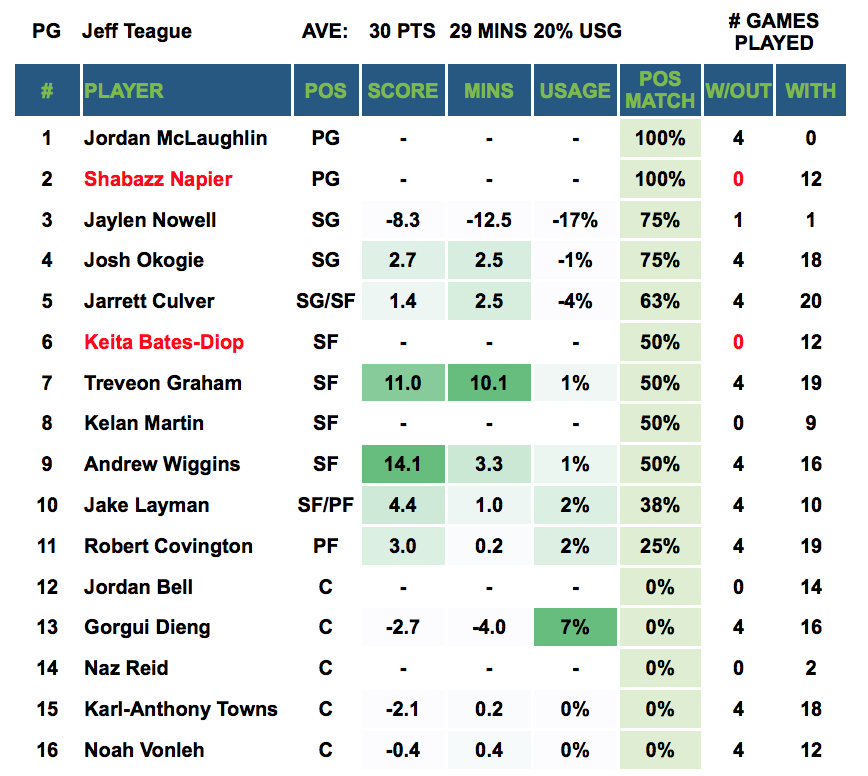 VALUE PLAYS
As always more value will likely open up as we get closer to the slate and further lineup news breaks. Also be studious in looking a pricing differences between the three platforms are some players are value on different sites just due price.
I want to be emphatic on the fact that there is already solid obvious chalk value that has been identified above to play:
Terence Mann (MB $3,600, DS $5,000, DK $3,000) / Tyus Jones (MB $4,600, DS $6,940, DK $3,700) / De'Anthony Melton (MB $4,600, DS $9,290, DK $3,900)
In addition to other great options ready to open up (Shabazz Napier, Ersan Ilyasova), that I certainly will not be overthinking things and be predominantly selecting from this player pool.
Bogdan Bogdanovic (MB $4,800, DS $9,950, DK $4,700) I continue to love as a GPP play. He should be very low owned on this nine game slate and his minutes are looking nice and consistent over the past three games with an average of a nip under 30 per game. He has been getting up over 10 shots per game but just not filling up the peripherals. He has already shown 50+ point upside this year and on this slate he draws the New York Knicks who are 24th in defensive efficiency.
MID PRICED PLAYS
Joe Ingles (MB $5,300, DS $10,650, DK $5,800) has been the biggest beneficiary from the Conley injury. He has moved into the starting lineup and taken on the majority of the play making responsibility. This has helped him shake off that early season funk that seemed to have carried over from his nightmare performance at the World Champs during the off season. In the last three games he posted an average 36 fantasy points per game and on this slate he draws the Golden STate Warriors who have given up the 7th most fantasy points in the league this season.
Julius Randle (MB $7,500, DS $13,890, DK $6,900) I tipped on the last slate and he delivered in spades at very low ownership for us. Essentially under the new coach he looks to have a much more certain role playing 33 minutes per game over the last three contests and averaging 39 fantasy points. On this slate he draws the Sacramento Kings who are not an ideal matchup pace wise, however, they don't possess a significant interior presence to bother Randle.
Jonathon Isaac (MB $7,000, DS $11,800, DK $6,100) / Aaron Gordon (MB $6,700, DS $13,770, DK $6,700) are two options I will be considering in order to get exposure to the biggest pace up matchup of the day against the Houston Rockets. Isaac has had a strong season this year, displaying a greater ability offensively, while constantly filling up defensive stats (the Rockets are a high turnover team). Meanwhile, Gordon has looked to have found his footing after a slow start the season averaging 38 fantasy points from his last 5 games.
The Rockets have given up the most points in the league to small forwards over the past 10 games, and third most overall to power forwards. Note, that if Vucevic returns for this game it is likely that both Isaac and Gordon will see a decline is usage and may not be as attractive. As always, keep an eye on the news.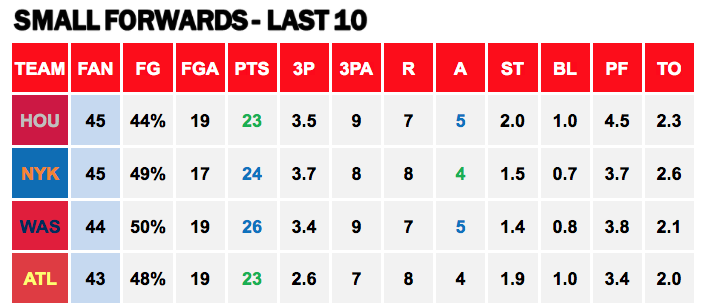 PREMIUM PLAYS
Domantas Sabonis (MB $9,300, DS $17,540, DK $8,100) there is a decent amout of variance in the pricing across the sites, but I certainly will want some exposure to the Pacers who are playing against the Hawks who have given up the second most fantasy points this year and the most to power forwards over the past 10 games.
Sabonis has been an absolute monster this season and he is safe as houses with a floor of around 40 fantasy points.

Ben Simmons (MB $8,600, DS $16,550, DK $8,200) could be seriously overlooked on this slate after he is fresh off burning everyone today. His price is reasonable and he draws one of the top matchups in the league against the Pelicans who have conceded the 4th most fantasy points this year. It is also a significant pace up matchup for the 76ers and I like to target Simmons in the faster paced games as typically Embiid will see less of the ball when they can get out in transition.
Dragon's Suggested Moneyball Team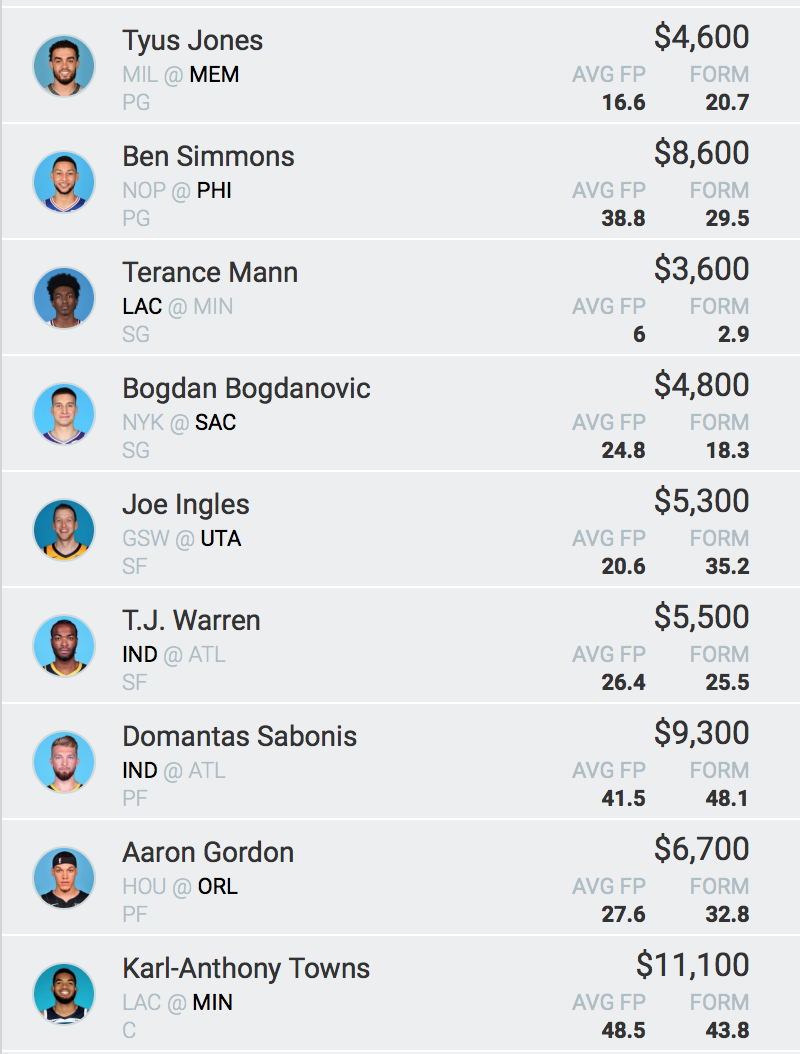 In case you are new to NBA DFS these articles break down the matchups and highlight the key plays to help you build winning lineups. For more insight into how to utilise our game breakdown data check out our NBA DFS Training Camp Series:
Always remember to gamble responsibly. When the fun stops, stop. If gambling is having a negative impact on your life, seek support at Gambling Help Online. 18+ only.