daily fantasy sports articles
NBA 2019-20 Daily Fantasy Preview Saturday 2nd November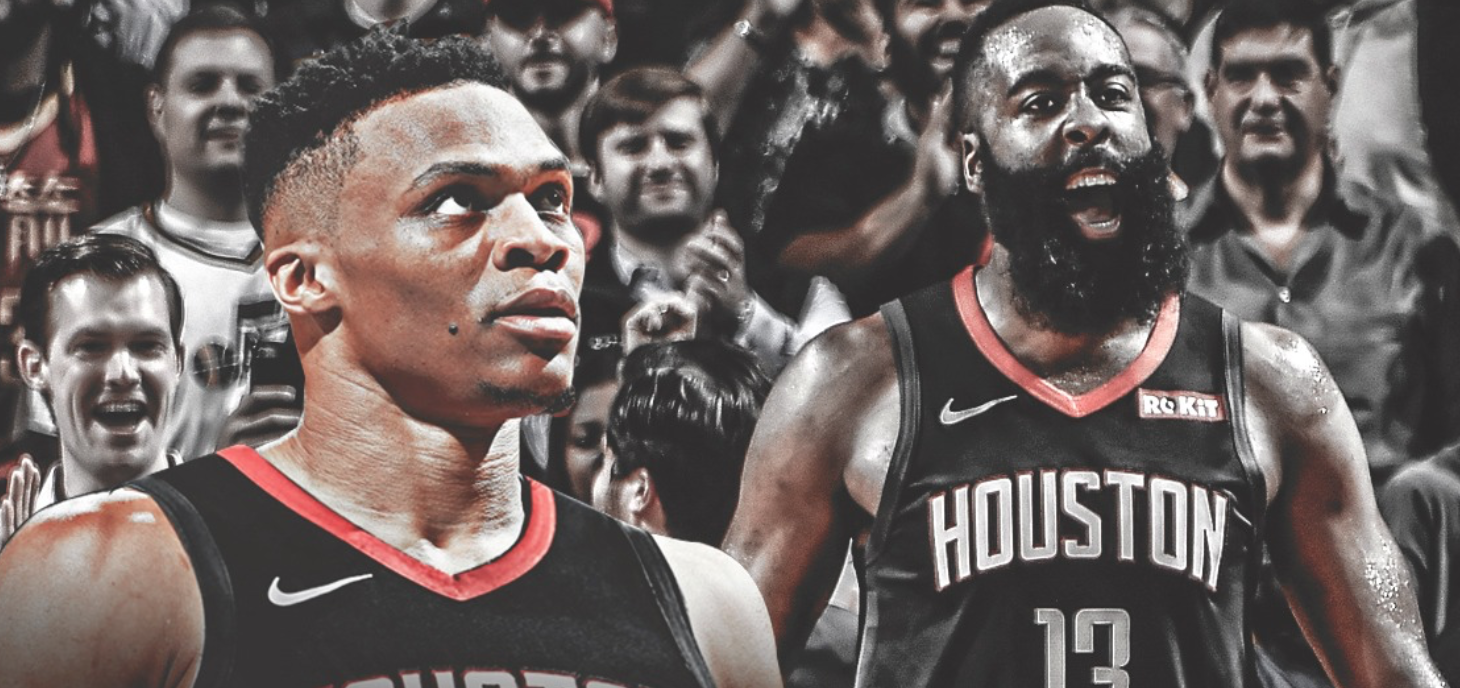 The weekend is upon us, which means it is time for a huge two days of NBA. NBA Friday (Saturday AEST) will get us started with a nicely sized 8 game slate to play. The usual array of DFS tournaments are available across the major platforms:

In case you are new to NBA DFS these articles break down the matchups and highlight the key plays to help you build winning lineups. For more insight into how to utilise our game breakdown data check out our NBA DFS Training Camp Series:
Part 1 – Betting Lines and Totals
Part 2 – Matchup Analysis – Pace and Defense vs Position
Part 3 – Key Statistics in Daily Fantasy Basketball
Part 4 – Trade Analysis – Breaking Down the Jimmy Butler Trade
Part 5 – DraftKings Sharpshooter Winning Lineup Recap
Part 6 – Adjusting for Line-up News
GAME BREAKDOWN

No surprise to see the Houston Rockets game featuring the top game total on this slate. They are fresh off a game against the Washington Wizards where the teams combined for 317 points in regulation. This time they will face the Brooklyn Nets who have been playing at a top 7 pace in the league to start the year. The 240.5 game total for this matchup is over 15 points higher than the next highest, and on a slate that features just two games over 220 it will be the most popular targeted game by a mile. Get your game stacks in!
The other game 220 is San Antonio at Golden State with a total set of 225. Surprisingly the Spurs have played at the 11th fastest pace in the league to start the season, while Golden State have been the 5th fastest. The major concern in targeting this game will be the blow out factor with the way the Warriors have been playing, and now they will be without Curry (although currently the line is just set at 6 points). The other mind scratcher will be trying to work out Kerr's rotations and avoid a possible Popovich mass resting as the Spurs will be playing on the second night of a back to back.

Houston are the fastest paced team on this slate and currently playing at the second fastest pace in the entire league, while as noted above Brooklyn are the 7th fastest. This should boost the opportunities for fantasy scoring significantly, especially considering both teams are also bottom 10 in defensive efficiency so far this year.
The Milwaukee Bucks have been the 6th fastest team in the league this year, meaning targeting Orlando in a pace up matchup comes into play. That said, the Bucks have been good defensively over the past season, despite only sitting 15th so far in defensive efficiency this year.
Another contest to consider on this slate is Detroit at Chicago. They have both been horrific defensively to start this season, sitting 24th and 23rd defensively.
Injury News
Jaylen Brown is questionable for the game against the Knicks. Brown missed the last game and it was Marcus Smart (MB $5,400, DS $9,830, DK $4,900) who moved into the starting lineup playing an +9.3 minutes leading to +13.6 fantasy points on his season averaged. Kemba Walker (MB $8,400, DS $15,810, DK $8,400) also saw a 6% increase in usage without Brown in the lineup, but it was Gordon Hayward (MB $6,800, DS $13,060, DK $6,100) had the biggest return piling in +22.8 fantasy points on his season average from an extra 4.7 minutes of playing time. If Brown is out again on this slate all three should be considered against the Knicks.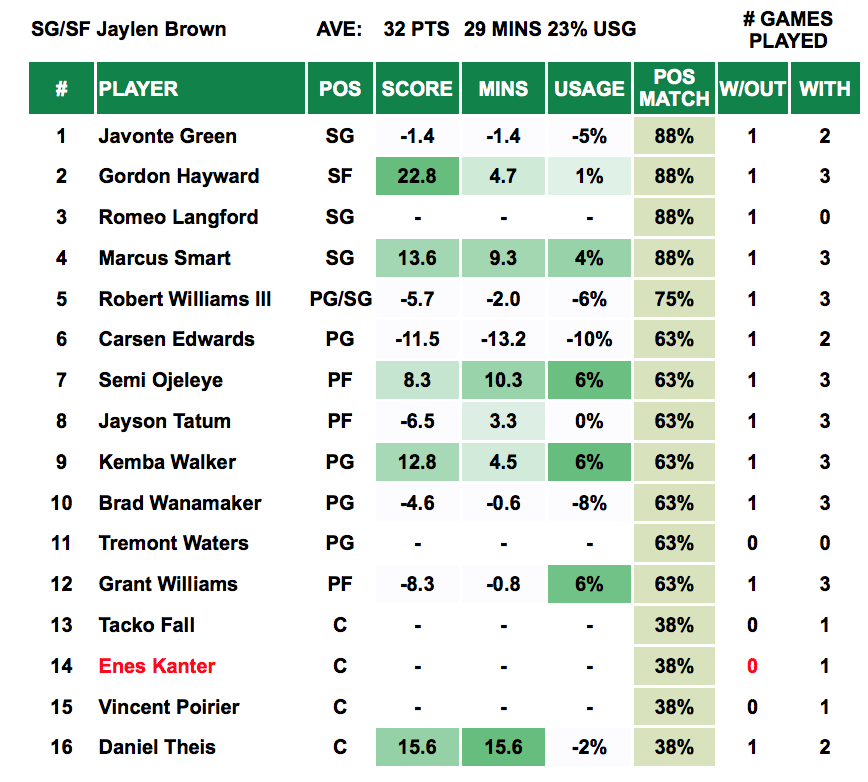 Steph Curry is out with a broken hand for the game against the Spurs. This leaves a whopping 28 minutes and 30% usage rate to be soaked up. The obvious player who stands to benefit from this is D'Angelo Russell (MB $8,400, DS $12,740, DK $8,900) who will now have all the usage he wants in a lineup devoid of play makers and quite frankly NBA level talent. Monitor the news regarding who will take Curry's place in the starting lineup, it is likely to Jordan Poole but the Warriors lineup has been far from predictable to start the season.
Myles Turner is listed as week to week with an ankle injury and will miss the game against the Cavaliers. Turner has been playing 32 minutes per game with a mild usage rate of 18%. Domantas Sabonis (MB $8,400, DS $15,080, DK $8,700) will now take over the starting centre position, which is his more natural role. In the last game after Turner went out hurt in the first quarter he responded with 29 points and 8 rebounds and is a solid play on this slate. Justin Holiday (MB $4,000, DS $6,210, DK $3,300) appears to be the most likely to move into the starting lineup after he started the second half last game, however he didn't see a significant minutes boost. Rather it was Doug McDermett (MB $3,700, DS $5,000, DK $3,200) who played 30+ minutes albeit returning a measly 10 fantasy points. Both would be in consideration as value plays on this slate on minutes alone.
VALUE PLAYS
Derrick White (MB $4,900, DS $8,100, DK $5,200) has worked his way back into the rotation after a slow start to the year. With Dejounte Murray still on a significant minutes limit and now on a back to back (unlikely to play) White should see an even bigger allotment of playing time on this slate. Over the last two games he has averaged 34 fantasy points from 25.5 minutes of playing time. On this slate he has drawn one of the top matchups in the league for a point guard against the Warriors who are giving up the fourth most points in the league to the position.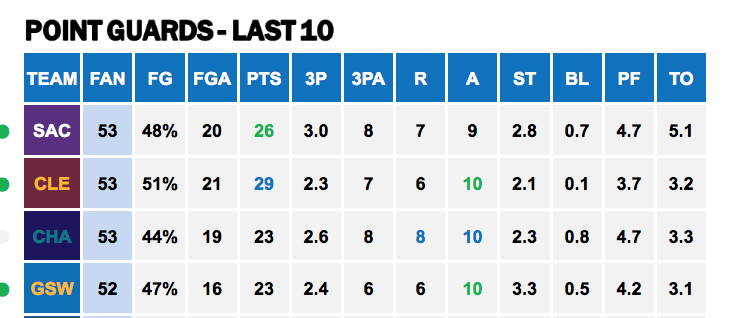 Eric Paschall (MB $3,900, DS $6,230, DK $4,700) is one of many possible value options that will be up for consideration on this slate. The fact is they are down to just D'Angelo Russell as a viable scorer and Draymond Green as a playmaker, so while they may lose every game they will still have someone putting up stats. Paschall is rated highly internally by the Warriors and moved into the starting lineup last game where he was one of the few bright spots scoring 29 fantasy points from 38 minutes of playing time.
Danuel House Jr. (MB $4,400, DS $7,740, DK $4,000) is my first pick as the value play from the track meet between Houston and Brooklyn. I broke down how juicy this matchup is above and realistically Eric Gordon and PJ Tucker are also viable options from the Rockets. House has been consistent as you'd like at this price point to start this season averaging 30 minutes per game for a return of 25 fantasy points. His season low of 17.75 fantasy points is around his floor and that was purely from going 1/8 from behind the 3 point line. Brooklyn are giving up 2.4 threes and allowing 54% from the field by opposing small forwards so far this season.
MID PRICED PLAYS
Donovan Mitchell (MB $8,300, DS $15,400, DK $7,600) stands out of DraftKings as a strong mid priced play. Despite Mike Conley joining the side Mitchell is still sporting a 28% usage rate so far this season. His season low of 26 fantasy points came against the Kings, who they play on this slate.as a result of a blow out. However, the Kings look to be less of a basket case than they were in the first two games of the year. Take the low minute game out and his floor looks to around 35 fantasy points. This is one of the best matchups in the league at his position as well with the Kings giving up the most fantasy points to shooting guards.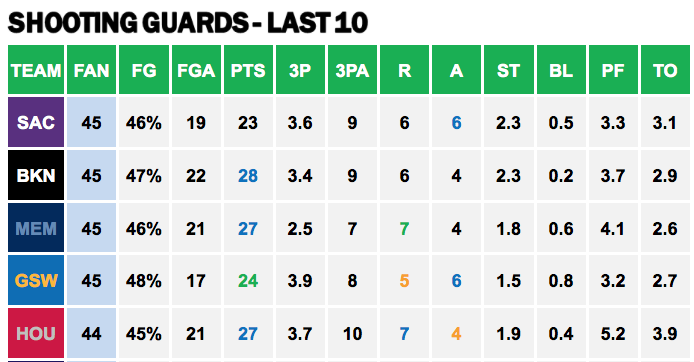 Mid range plays that stand out on other platforms include Bojan Bogdanovich (MB $6,600, DS $10,560, DK $5,400), RJ Barrett (MB $7,400, DS $11,470, DK $6,600) and if Jaylen Brown sits again I will be locking in Gordan Hayward (MB $6,800, DS $13,060, DK $6,100).
PREMIUM PLAYS
James Harden (MB $11,000, DS $20,020, DK $11,000) / Russell Westbrook (MB $10,600, DS $18,260, DK $9,800)
Both players have to mentioned here with the way that Houston are playing. With the second fastest pace in the league and drawing a matchup against the Nets who have conceded the 6th most fantasy points in the league this season it is simply a question of who to pick. The Nets have been getting trounced by both point guards and shooting guards this season, so while both are fine plays my lean is Westbrook with the safer floor (especially at that lower price), while Harden brings the higher upside (see last game). One is a must, two may be too difficult given the pricing.
Kyrie Irving (MB $10,200, DS $15,160, DK $9,000)... on the other side of this game also requires serious consideration. A pace up matchup against the team giving up the 3rd most fantasy points in the league. We just saw what they let the Wizards and Bradely Beal do and now it is Irving who gets his chance. Kyrie has had a sensational start to the season average 57 fantasy points per game, with 1 game over 70 and another over 60 through four matches. His price on Draftstars is obscene and will be a lock and load play at that platform.
Dragon's Suggested Moneyball Team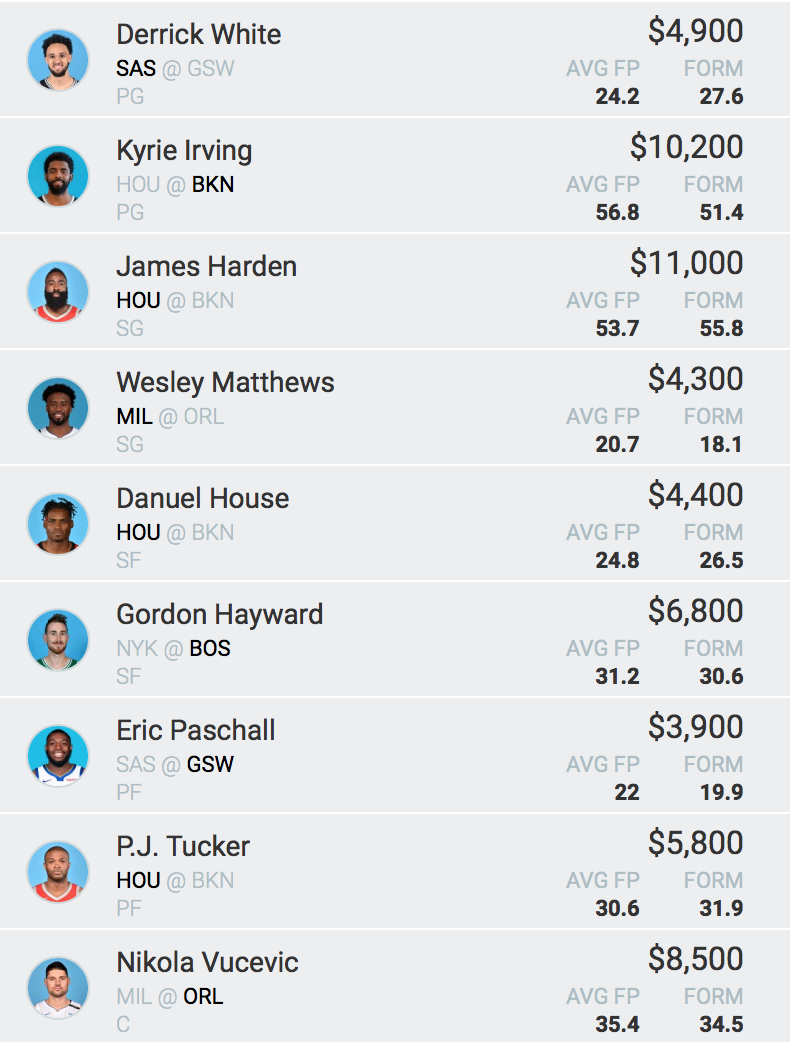 Always remember to gamble responsibly. When the fun stops, stop. If gambling is having a negative impact on your life, seek support at Gambling Help Online. 18+ only.