daily fantasy sports articles
NBA 2019-20 Daily Fantasy Preview Sunday 29th December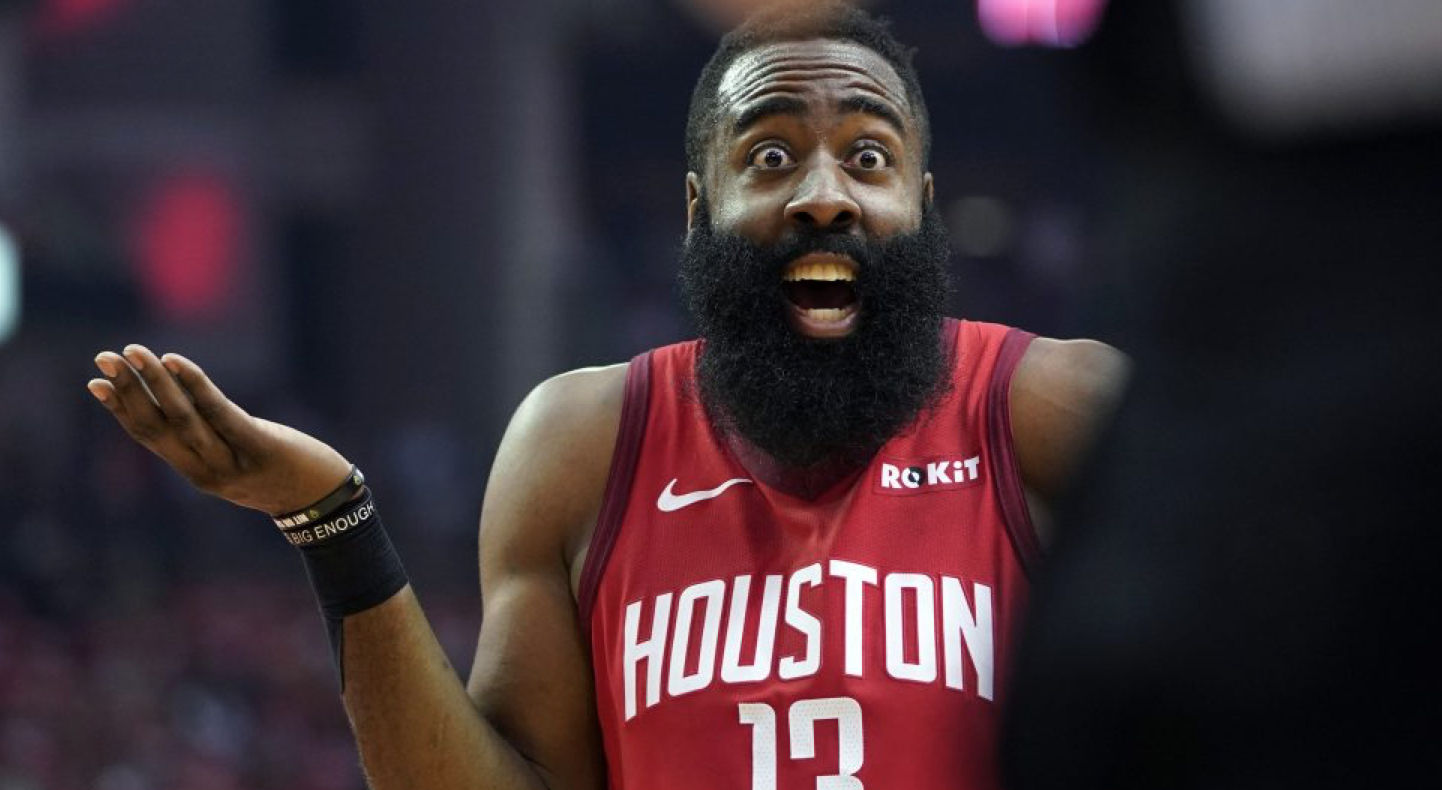 Wow! The NBA has blessed us… or cursed us depending on how you look at it, with a monster 13 game main slate for this weekends NBA Saturday (Sunday AEST). This means there will be an infinite amount of options so lets work through the slate and help narrow down the best plays. The usual array of massive DFS games across are on offer across all platforms:
Have you seen the details of the NBA VIP Experience in Los Angeles brought to you by DraftKings? You can read about the details here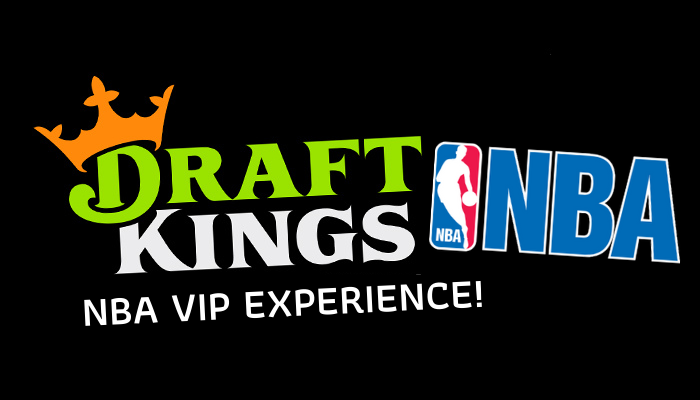 GAME BREAKDOWN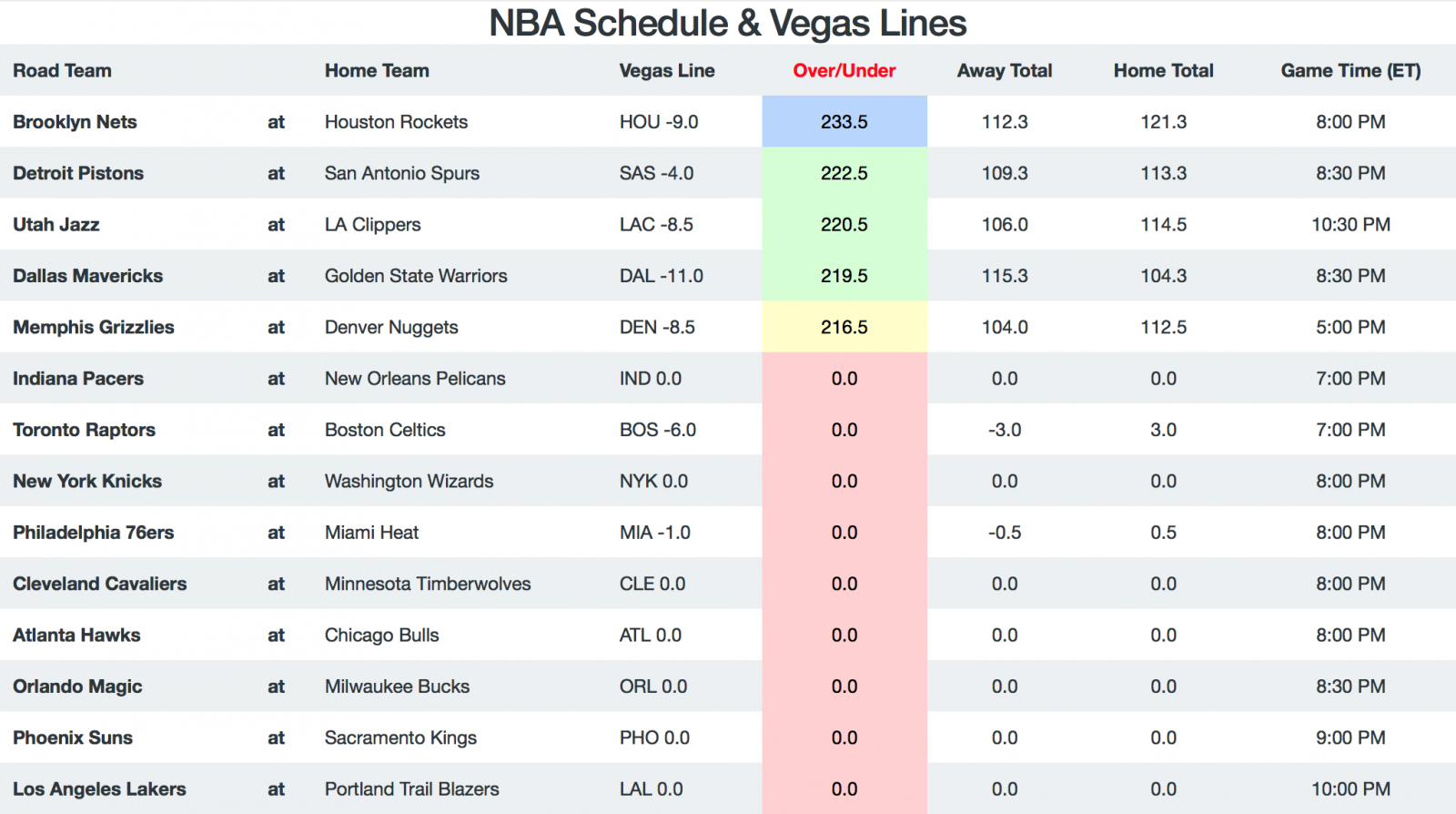 Mother of god! This is going to be difficult with 9 games yet to have a total set, which means there is a ridiculous amount of injury news to consider. As usual I have broken down the impact of all possibly major lineup changes below.
The highest game total of those currently listed is Brooklyn at Houston with a 233.5 point total. I am still confident to state that this will be one of the most popular games to target on the slate. Houston have played at the second fastest pace in the league this year, while Brooklyn have played at the 10th fastest. This means both teams should be a in pace up matchup. Both sides are around league average in defense, while the Rockets have given up the 7th most fantasy points in the league.

With so many totals yet to be set looking at pace and defense is the best way to break down the games. The pace up spot of the night is Cleveland who matchup against the Timberwolves who are the fifth fastest team in the league this season. Both Minnesota and Cleveland are top 10 for fantasy points conceded this year, with Cleveland giving up the 3rd most despite playing at a slate pace as a result of the fact they are ranked 29th in defensive efficiency.
Chicago are in the third biggest pace up spot on the slate (with Brooklyn who we mentioned above in the second biggest) as they face the 7th fastest team in the league in Atlanta. We saw today that Atlanta likely lost Trae Young, which means the Hawks will likely have plenty of options to target as that usage is filled. This may make this game a solid game stack if the Hawks can manage to keep it close (Bulls are currently 7 point favourites). The Hawks are 28th in the league in defensive efficiency and have conceded the second most fantasy points this season, which means exposure to Bulls players will be a must.
The other game that stands out to me to target is New York at Washington. As we note every time they are on the slate, the Washington are the trifecta of daily fantasy glory as they play at the 3rd fastest pace in the league, rank dead last in defensive efficiency and give up the most fantasy points in the league. We got a view of this matchup on the last slate before Christmas and the Wizards won 121 to 115, a glorious total with fantasy points everywhere. Expect this game to be a popular target on this slate again.
INJURY NEWS
Trae Young has been ruled out of the game against the Bulls. Young is playing 35 minutes per game with a usage rate of 34%, which means there will be a significant workload to be spread amongst the remaining Hawks players. In the single game Young missed this year it was DeAndre' Bembry who was the biggest beneficiary posting +29.8 fantasy points with a massive 14% increase in usage. Bembry's role in the rotation has reduced recently, however, and he played just 6 minutes in the second half without Young today (albeit blowout). Cam Reddish looks likely to start at point guard, however, he has averaged just 0.70 fantasty points per minute this season.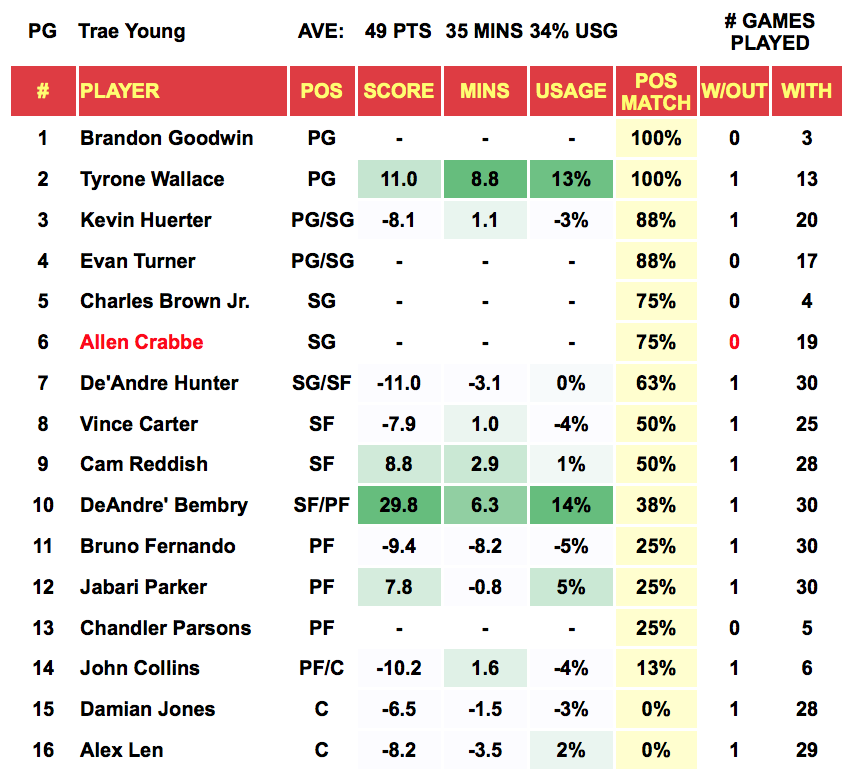 Lebron James is questionable for the game against Portland. James has missed a single game this season, which came directly before the Christmas Day game. Rajon Rondo started at point guard in that game and played an additional 6 minutes and returned 27 fantasy points. He will be a near lock for me on this slate if James is out. Kyle Kuzma also had one of his best games of the season, while Anthony Davis saw a usage increase of 8%.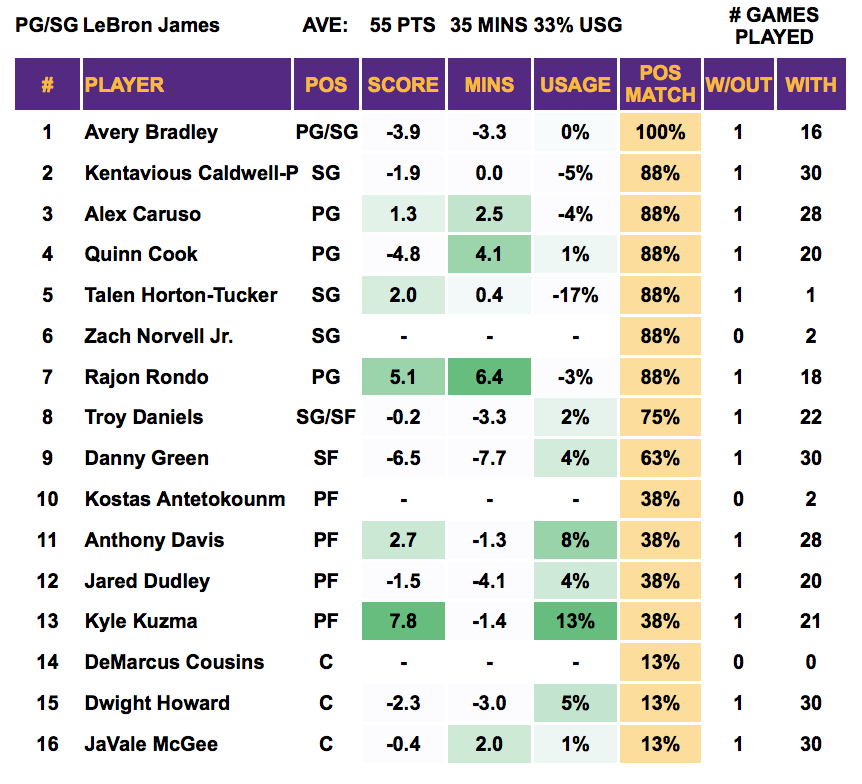 Giannis Antetokoumpo missed today's game with a back injury. Unknown at this stage whether he will play against the Magic on this slate. Without him in the lineup Ersan Ilyasova starts at power forward and has been an absolute monster in the 2 games he missed this year, averaging +24.2 fantasy points from an additional 9 minutes per game. Kris Middleton and Brook Lopez also receive massive usage boosts at +9% and +10% respectively.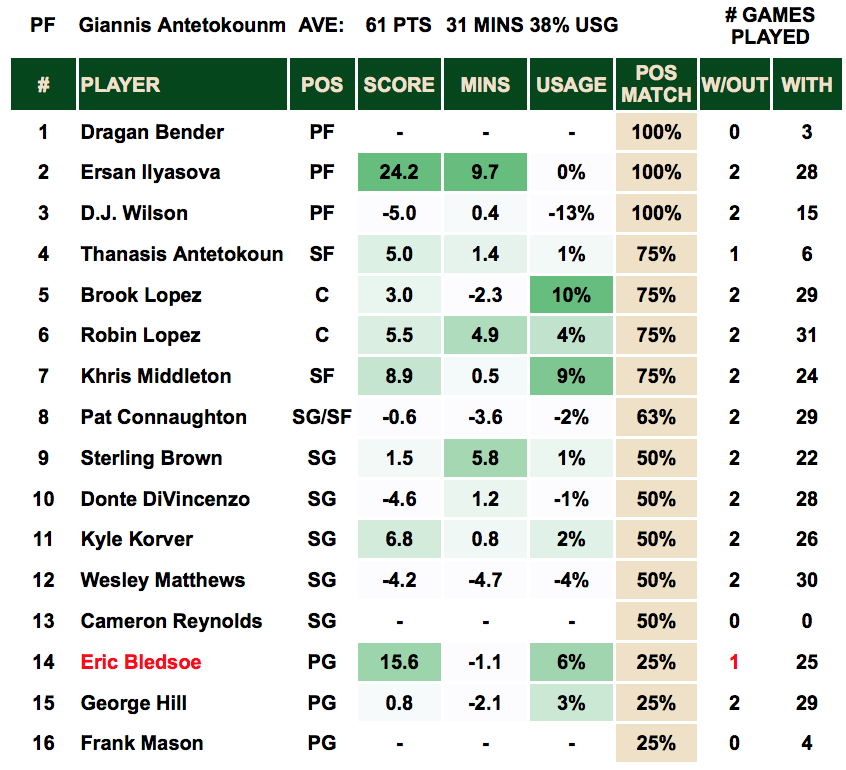 Karl Anthony-Towns is questionable for the game against the Cavaliers. Towns has now missed 7 games this season and it has been Gorgui Dieng who has been the big beneficiary. Moving into the starting centre position he has averaged a massive +22 fantasy points from an additional 15 minutes of playing time. His price has risen now to the point where he is far from a must play but he has topped 40 fantasy points in two of his last three games.
De'Aaron Fox is considered doubtful for the game against the Suns and Marvin Bagely has been ruled out. Without Fox it is typically Corey Joseph who takes the starting point guard position, however I love Bogan Bogdanovic as the player who we can expect to see the biggest increase in production from. Bogdanovic took 28 shots in the last game after Fox went down in the first minute. Without Bagely it will be Nemanja Bjelica who will return to the starting power forward role.
Bradley Beal is considered questionable for the game against the Knicks. Beal is yet to miss a game this year but is averaging 37 minutes of playing time with a 32% usage rate. The Wizards are already extremely short handed without Thomas Bryant, Rui Hachimura, Mortiz Wagner (questionable) and Davis Bertans. This should leave Isaiah Thomas with every single shot he wants, while Troy Brown is another who will see a significant workload.
VALUE PLAYS
As always more value will likely open up as we get closer to the slate and further lineup news breaks. Also be studious in looking a pricing differences between the three platforms are some players are value on different sites just due price.
In addition to the possible value plays noted above (Rajon Rondo, Isaiah Thomas, Ish Smith, Ersan Ilyasova, Cam Reddish, Kyle Kuzma):
Danuel House (DS $8,340, DK $4,900, MB $4,900)... look there are going to be limitless value plays once all the final news shakes out, but if you are stuck looking for the last piece to your roster puzzle, House is a solid option. He plays 30+ minutes per game for the Rockets and his usage has been back on the uptick recently with 10 and 15 shot attempts in the last two games. He has a great matchup on this slate vs the Nets who play at the 10th fastest pace in the league.
MID PRICED PLAYS
Derrick Favors (DS $10,580, DK $6,500, MB $6,000) I love at that price on Draftstars for this slate. Favors looks to be back to full health now and has clearly taken ownership of the centre position for the Pelicans playing 30+ minutes in his last two games for an average of 40 fantasy points. This is a sneaky matchup for centres as the Pacers are not generally the first team that comes to mind to attack, however they have given up the fourth most points to the position this year and the 5th most over the past 10 games.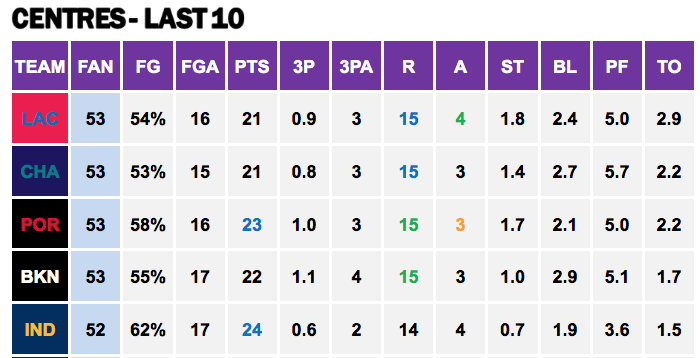 Taurean Prince (DS $9,770, DK $5,600, MB $5,100) I essentially love in a bounce back here after shooting 1/10 his last time out. Prince excels in up tempo games and this should be close to the fastest contest on the slate with the Rockets playing at the second fastest pace in the league. They have also conceded the fourth most fantasy points to power forwards this season.
Buddy Hield (DS $12,720, DK $6,200, MB $6,400) is my sneaky GPP special on this slate as he battles through one of the worst shooting stretches of his career. Shooting just 20/78 over his past 5 games (and 11/47 from deep), this is a trend that will regress back to his usual clip at some stage. With the possibility of no Fox and Baguely already ruled out, Hield's attempts should be over the 20 mark in this matchup going against Suns who have given up the equal 5th most points to the position over the past 10 games.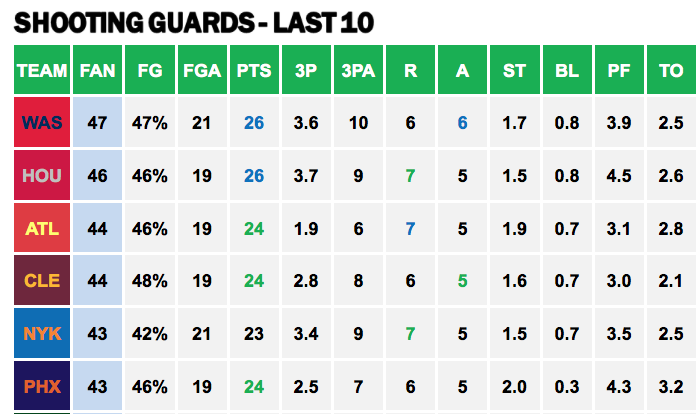 Elfrid Payton (DS $10,190, DK $6,500, MB $5,700)... we just have to attack Washington and I love Payton's price on Draftstars here. He has assumed the point guard role lately playing around 30 minutes per game and returned 33 fantasy points per game during that stretch. Payton has shown massive upside throughout his career and he will be matched up against one of the worst defensive point guards in the league in Isaiah Thomas in a pace up matchup.
PREMIUM PLAYS
James Harden (DS $22,920, DK $11,200, MB $11,700)... there aren't many slates where you will get Harden at a decent ownership in an elite matchup. This is a pace up matchup for the Rockets and the Nets have been destroyed by point guards this season, giving up the fourth most fantasy points to the position. Teams have been commonly doubling Harden recently, so it is always a risk that the Nets will employ the same strategy (which makes Westbrook also an appealing play). That said, I have a feeling most will gravitate to Luka Doncic bearing in mind what he did to the Warriors last time. However, I think Luka could be a solid fade in this situation as the Warriors defense has been top 5 over the last 7 games and I expect they will target Doncic in a similar manner to how they managed Harden on Christmas Day. Harden could quite literally break this slate open in this matchup and you will likely get him at under 20% (possibly even much lower).
Anthony Davis (DS $20,460, DK $10,200, MB $10,700) is an elite play on this slate regardless of whether Lebron plays. However, if Lebron is out, which is most likely at this stage, he will almost become a lock and load for me. As mentioned above saw an 8% usage increase in the game James missed this year and on this slate he has an elite matchup against Portland who have given up the 3rd most fantasy points to power forwards this year and the third most to centres over the last 10 games. Quite simply Davis will see a combination of Carmelo Anthony and Whiteside defense depending on matchups and position. Sign me up for that any day of the week!
On a slate this size the plays are too numerous to mention, however, a few additional players in great spots that I love on this slate include Zach LaVine, Julius Randle, Kevin Love and John Collins.
Dragon's Suggested Draftstars Team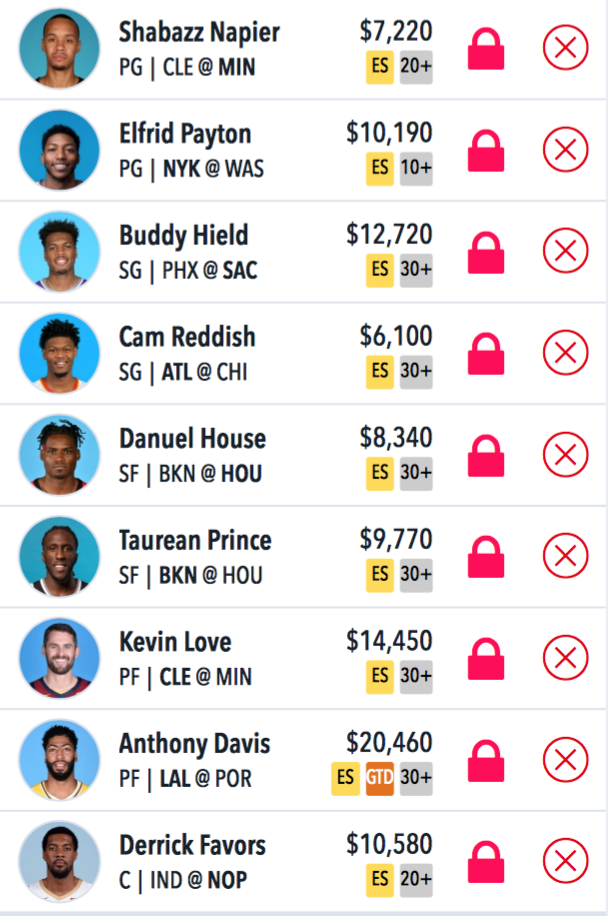 In case you are new to NBA DFS these articles break down the matchups and highlight the key plays to help you build winning lineups. For more insight into how to utilise our game breakdown data check out our NBA DFS Training Camp Series:
Always remember to gamble responsibly. When the fun stops, stop. If gambling is having a negative impact on your life, seek support at Gambling Help Online. 18+ only.