daily fantasy sports articles
NBA 2019-20 Daily Fantasy Preview Thursday 12th December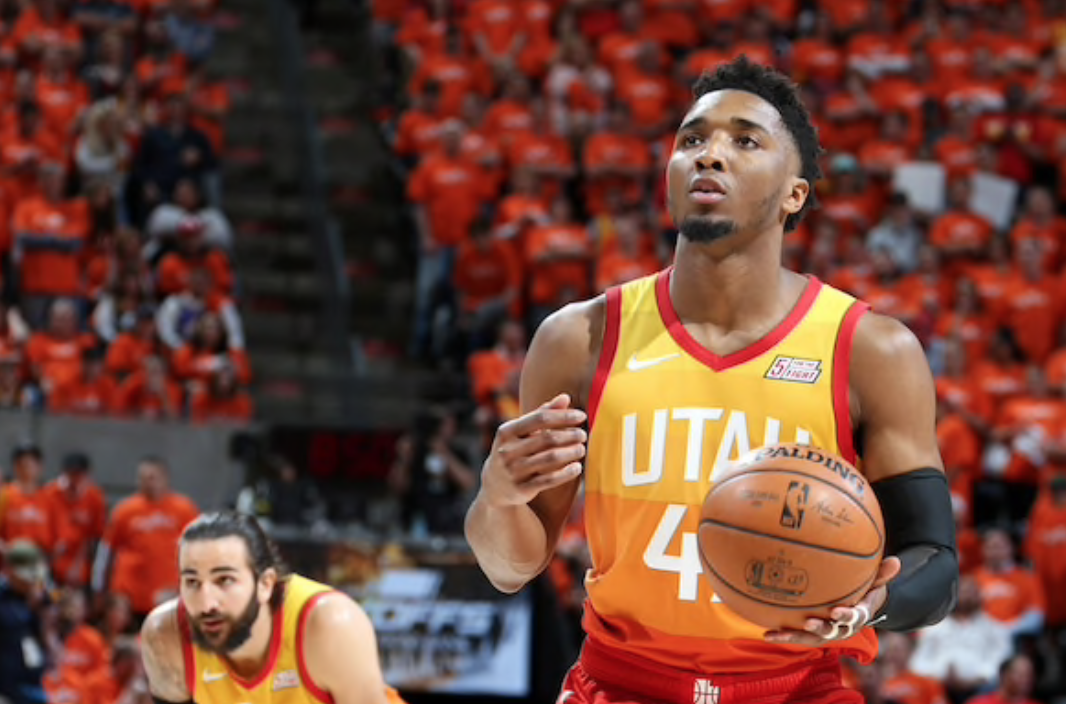 The premier day of the NBA week is here again! This NBA WEdnesday (Thursday AEST) we are spoiled with a mega 11 game slate to work through. There are the usual array of massive DFS games across all platforms:
Have you seen the details of the NBA DraftKings Live Event in Melbourne? You can read about the details here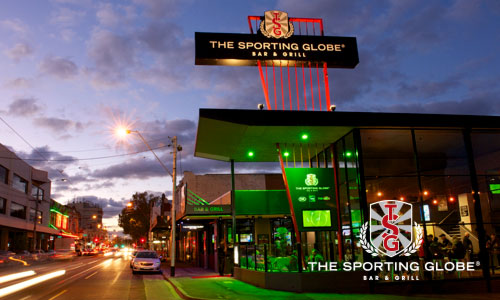 GAME BREAKDOWN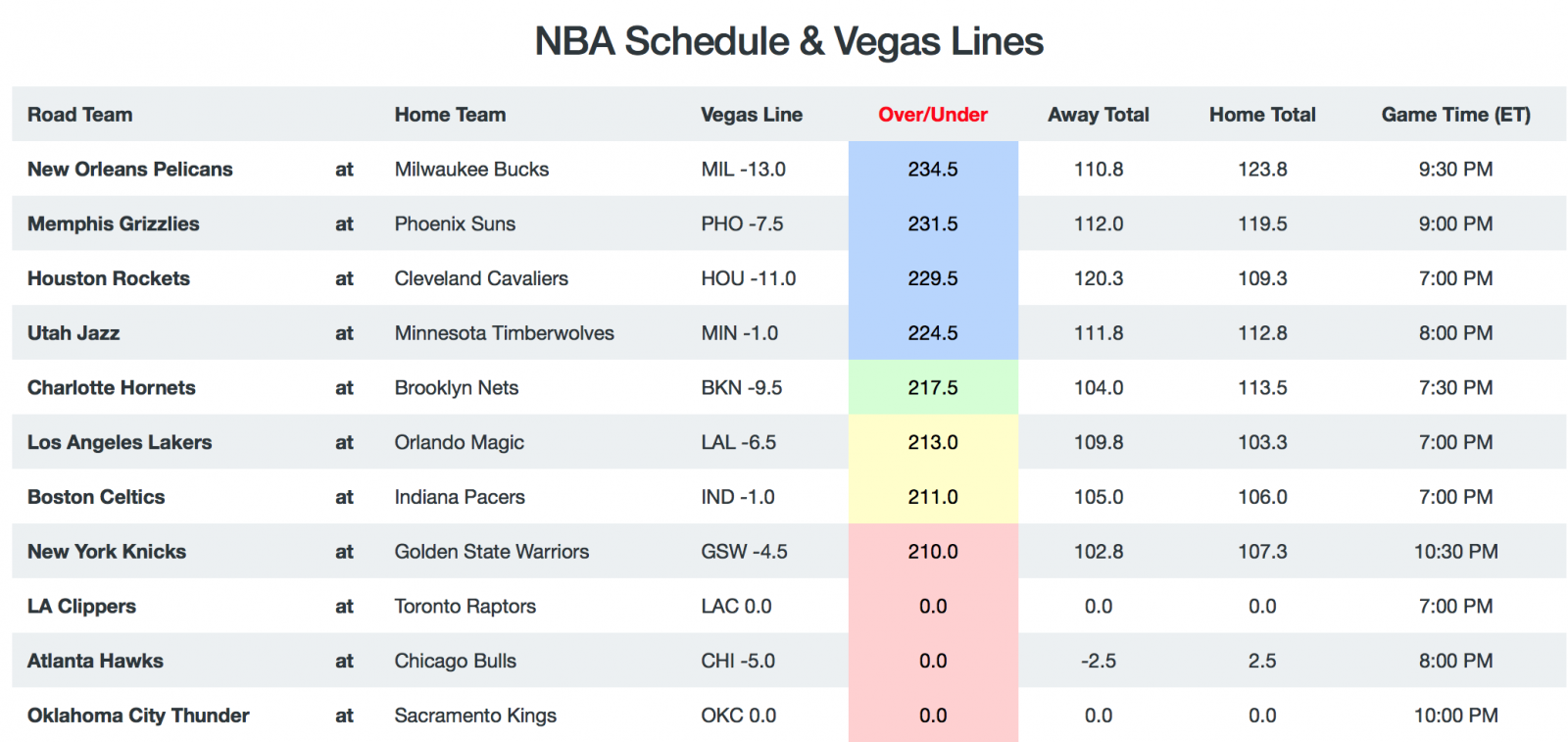 It is a bit of a mixed bag of game totals for an 11 game slate with just two games over the 230 point mark and another 2 over 220. The top total on the slate is New Orleans at Milwaukee at 234.5 points. This is a dream matchup for the Bucks with the Pelicans playing at the 5th fastest pace in the league while being ranked 27th in defensive efficiency. The only problem is that the line is set at 13 points and it will be surprising if the Pelicans can keep it that close. The Bucks have had just 1 game closer than 18 points in their last 5 and that sole game is the only matchup that Giannis has had to play more than 28 minutes.
The matchup of the night to target in my opinion is Memphis at Phoenix, which is the second highest total on the slate at 231.5 points. This is a pace up matchup for both sides with Memphis playing at the 7th fastest pace this season, and Phoenix the 8th fastest. Both side are also in the bottom half of the league in defensive efficiency, with Memphis giving up the 4th most fantasy points this year.
There are three games where we are still awaiting lineup and injury news. As usual I have broken down the impact of all possibly major lineup changes below.

Cleveland are in the top pace up matchup of the night against the Houston Rockets who are playing at the 2nd fastest pace in the league this season. This has resulted in the Cavs possessing an implied point total of +7 points above their season average. The one downfall being the fact that there is a significant chance of a blowout with the Rockets currently marked as 11 point favourites.
The other two spots of interest to me include Utah who is another team in a significant paceup matchup against Minnesota who have played at the 3rd fastest pace this year. The positive of this matchup is the line is set at just 1 point. Chicago also have an elite matchup against the Atlanta Hawks who have played at the 11th fastest pace this season, but conceded the second most fantasy points.
INJURY NEWS
The Chicago Bulls currently have Zach LaVine, Wendall Carter Jr, Coby White and other bench players listed as probable for the game against Atlanta. At this stage it is likely that all will play, but make sure you monitor news as significant value could open up if one or more are out.
Eric Paschall is questionable for the game against the Knicks. Paschall has been playing 31 minutes per game with a 22% usage rate this season, which leaves significant opportunity for team mates if he misses this game. Alec Burks would be a likely option to move into the starting lineup, and in the single game Pascahll missed this season Burks played an additional 8 minutes of game time for +11 fantasy points.
Rajon Rondo is questionable for the game against Orlando. With Rondo out last game it was Alex Caruso who came in and ran the second unit. Caruso took full advantage of the opportunity, playing 30 minutes and returning 32 fantasy points.
Jeff Teague is a game time decision for the game against Utah. In the four games that Teague has missed this season it has been Andrew Wiggins who has been the biggest beneficiary. Wiggins has assumed a lot of the playmaking responsibilities leading to a +14.6 fantasy points per game. It is also worth noting that Shabazz Napier is now back in the lineup and he would likely pick up a large portion of Teague's playing time. Napier has averaged just short of 1 fantasy point per minute this season, if he was expected to play 25+ minutes he would be an elite play at near minimum price.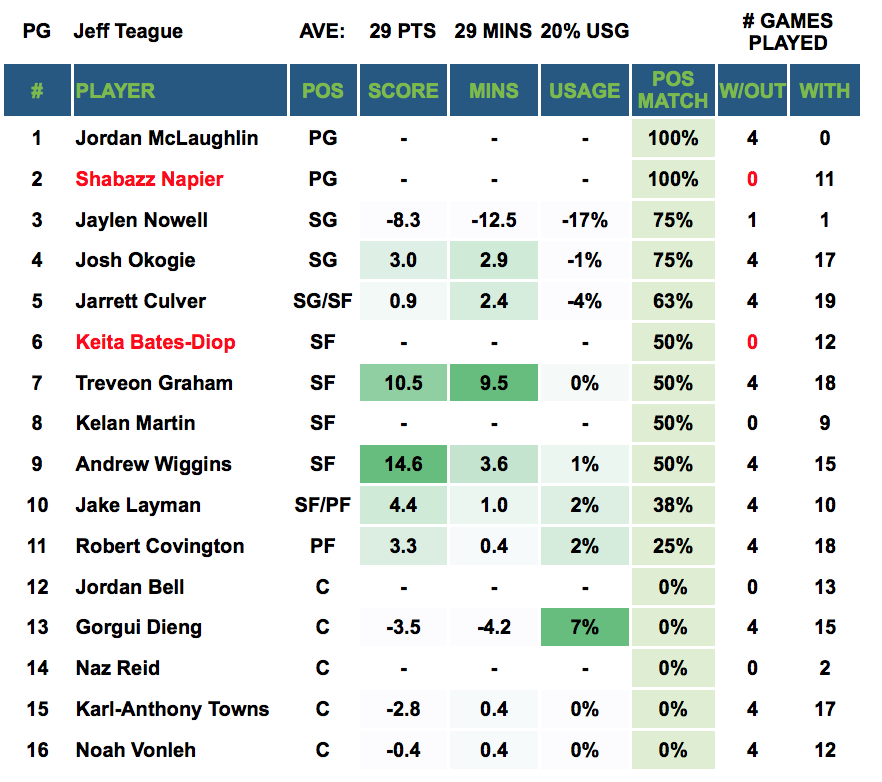 Fred VanVleet is questionable for the game against the Clippers. He has missed just the one game this year and it was Norman Powell who moved into the starting lineup and returned +7.4 fantasy points. OG Anunoby picked up an additional 7.4 minutes of playing time compared to his season average, while Kyle Lowry and/or Pascal Siakam would be expected to pick up some of VanVleet's 21% usage rate.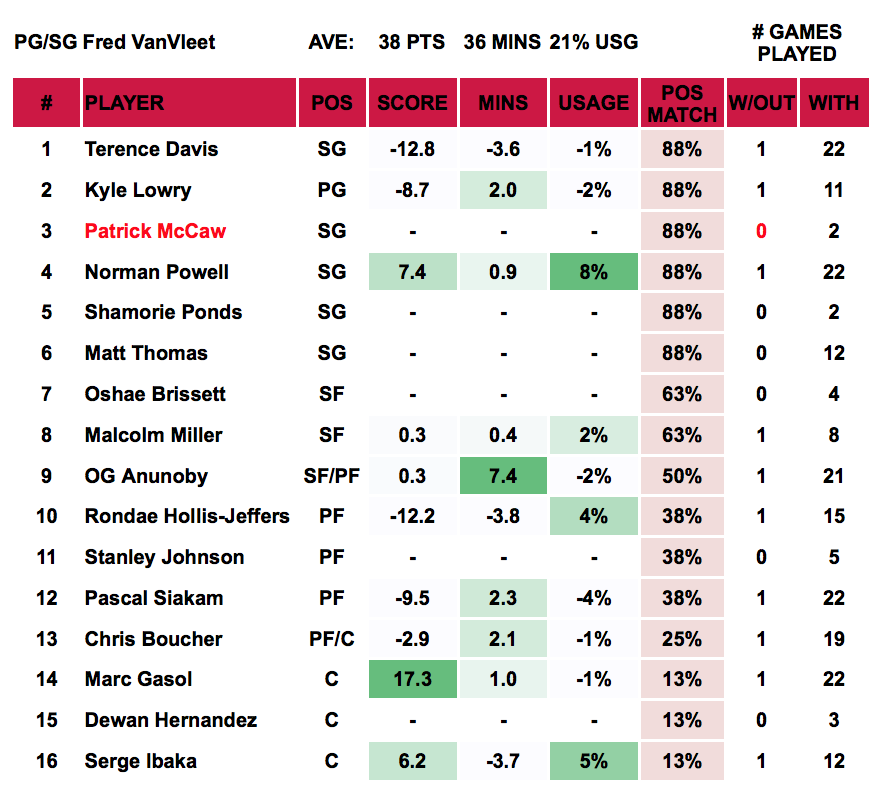 Mike Conley won't play against the Timberwolves. Joe Ingles has been starting in place of Conley and posted +7.3 fantasy points while playing an additional 2 minutes of game time. Most players have been targeting Donovan Mitchell without Conley playing, and he has seen a 5% usage boost, however this is yet to translate into a positive fantasy point return.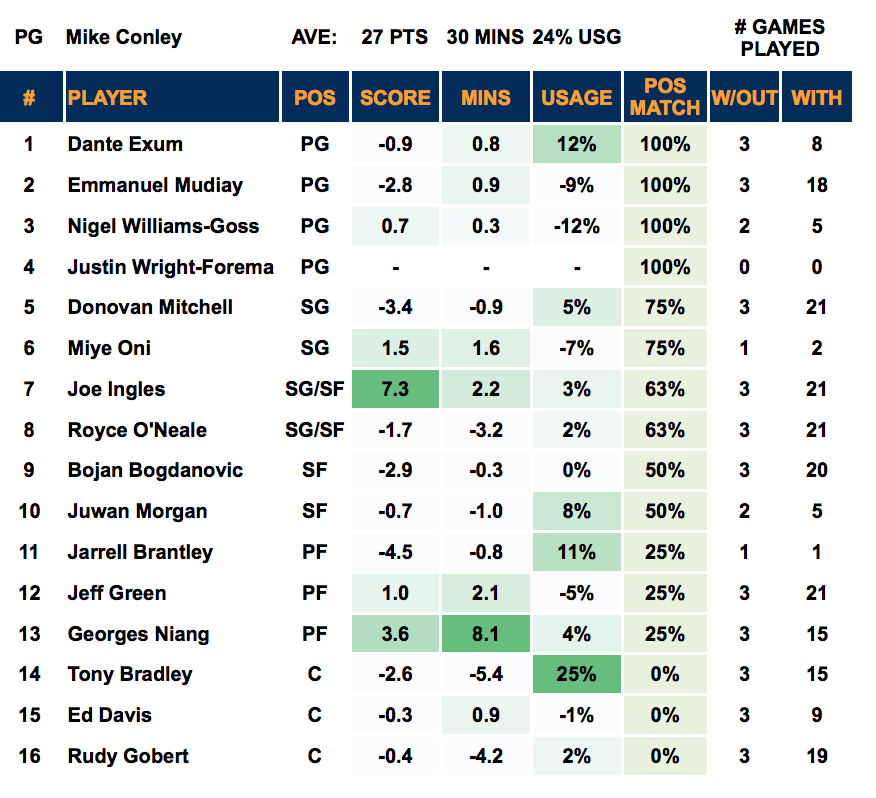 VALUE PLAYS
As always more value will likely open up as we get closer to the slate and further lineup news breaks. Also be studious in looking a pricing differences between the three platforms are some players are value on different sites just due price.
In addition to the possible plays noted (Shabazz Napier, Norman Powell, Alex Caruso) above, the current value players to consider include:
Joe Ingles (MB $4,600, DS $9,270, DK $5,300) is far too cheap on Moneyball for the role he is currently playing with Conley out. As mentioned above he is now effectively starting as another ball handler and play maker and this has led to back to back 30+ fantasy point games. On this slate he matches up against the Timberwolves who play at the 4th fastest pace in the league and have given up the 10th most fantasy points in the league this season.
Bismack Biyombo (MB $4,200, DS $5,480, DK $3,700) / Cody Zeller (MB $5,000, DS $8,620, DK $4,600) are both attractive value options on this slate if we don't get anything more obvious open up closer to tip off. Biyombo on average gets the lower amount of minutes despite starting, however he averages right on 1 fantasy point per minute and if he is playing well, as seen in today's game, he will play up to 25 minutes.
Zeller also averages over 1 fantasy point per minute and has a more steady allotment of minutes over the 20 mark. Both bigs will be required on this slate to matchup against Allen and Jordan on the other end. It is an elite matchup for centres as the Nets have given up the 5th most fantasy points to the position this year.
MID PRICED PLAYS
Julius Randle (MB $7,600, DS $12,890, DK $6,500) this is GPP only on this size slate, and you are probably thinking by now that Randle really hasn't shown the upside at all this year to win a tournament. You aren't wrong, however with the new coach it really appears that in the right game Randle will be kept on the court for 35+ minutes (played 38 minutes in a 1 point loss to the Pacers). In the other two games since Fizdale was fired Randel was on pace to play over 30 minutes if not for blowouts.
We have seen Randle with 60+ point upside last year and on this slate he is in a rare matchup with the Golden State Warriors where the line is under 5 points. The Warriors are 25th in defensive efficiency and have given up the 7th most fantasy points in the league this season.
Jarrett Allen (MB $7,600, DS $13,110, DK $6,800) played Charlotte just two games ago and had 35 fantasy points in just 22 minutes of playing time. This was purely because of how good Jordan was when he came in, which is always a risk and may reduce this play to tournaments only. However, Allen has demonstrated 60+ point upside on multiple occasions this season and this is ceiling type of matchup, as the Hornets have given up the second most points to centres over the past 10 games.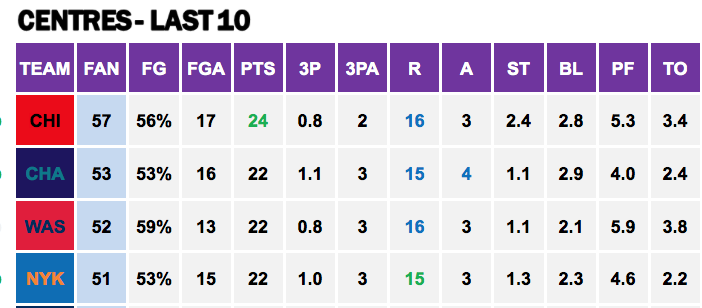 Ricky Rubio (MB $7,900, DS $13,860, DK $7,300) has been ripping through his recent run of positive matchups averaging 45 fantasy points per game over the past 3 games. The elite matchups continue on this slate as he faces Memphis who have given up the second most fantasy points per game over the last 10 games.

Donovan Mitchell (MB $8,500, DS $15,080, DK $7,400) as noted above Mitchell has a 5% usage rate in games without Mike Conley this season. While this is yet to translate into additional fantasy points it is only a matter of time until it does. In the last three games without COnley he has averaged 22 shot attempts and on this slate faces the Minnesota Timerwolves who have played at the fourth fastest pace in the league this season.
PREMIUM PLAYS
Giannis Antetokoumpo (MB $12,100, DS $23,080, DK $11,000)... to be honest going a more balanced lineup might be the option on this slate, particularly if more value doesn't open up. But if I do pay up I can't get past Giannis in one of the top game environments available. As I alluded to above, before the Bucks most recent game Giannis had played in four games of just 28 minutes or less due to blowouts. But even in these matches his lowered output was 45 fantasy points from just 20 minutes of playing time. Last game against Orlando he received 38 minutes and this resulted in 68 fantasy points (against one of the better defensive teams and slowest pace wise in the league). If the Pelicans can keep this close you can expect a ceiling game for Giannis in this matchup, and at a price cheaper than James Harden.
Dragon's Suggested Moneyball Team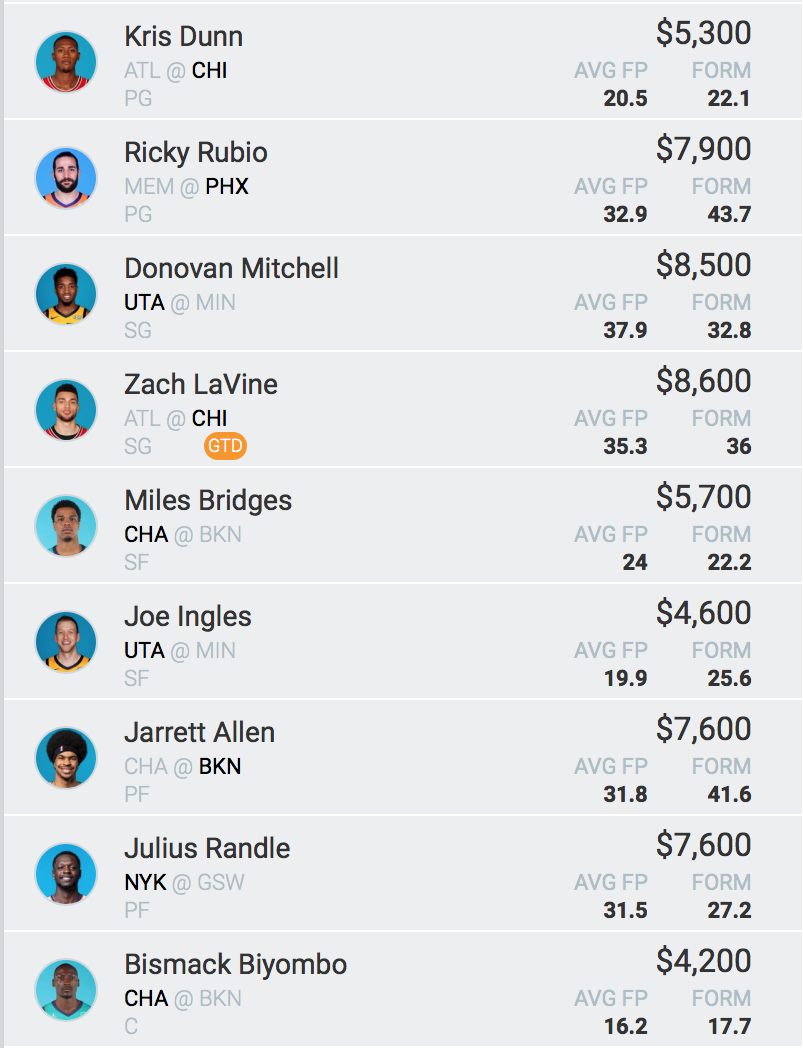 In case you are new to NBA DFS these articles break down the matchups and highlight the key plays to help you build winning lineups. For more insight into how to utilise our game breakdown data check out our NBA DFS Training Camp Series:
Always remember to gamble responsibly. When the fun stops, stop. If gambling is having a negative impact on your life, seek support at Gambling Help Online. 18+ only.