daily fantasy sports articles
NBA 2019-20 Daily Fantasy Preview Thursday 28th November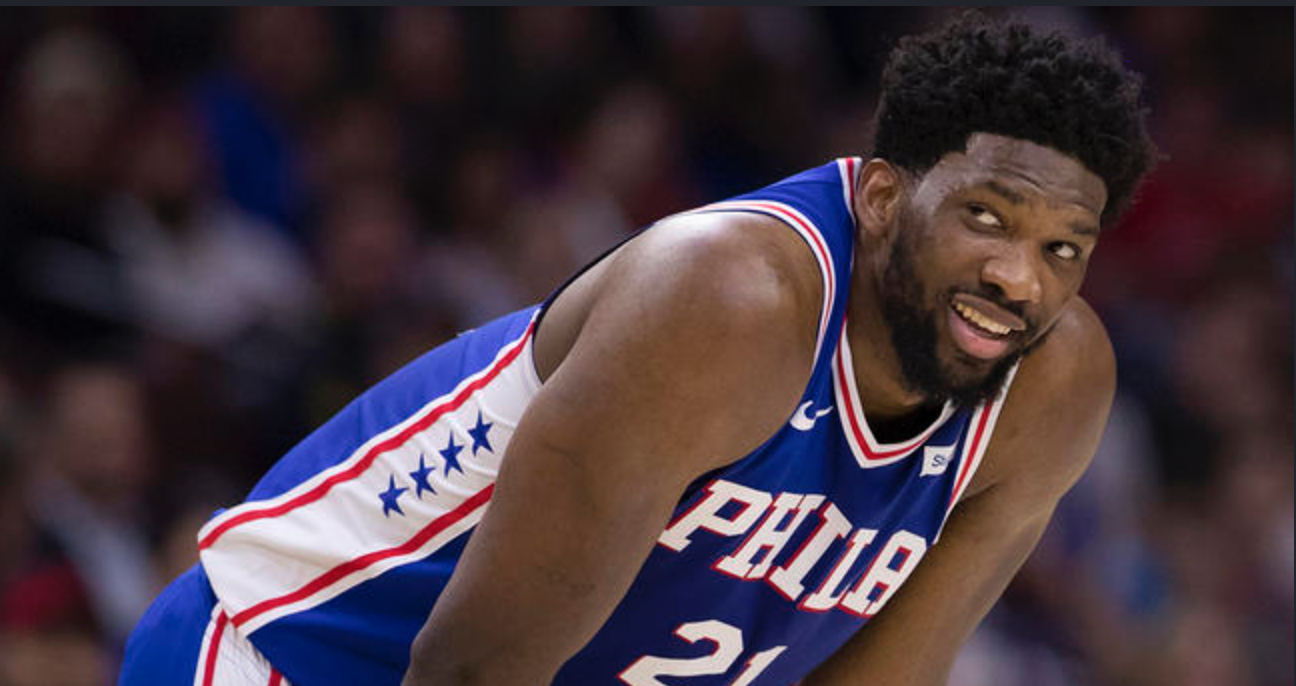 The biggest NBA day of the week is here and just ahead of a days break for thanksgiving it delivers the biggest slate of action for the entire season. That's right, NBA Wednesday (Thursday AEST) has a ridiculous 14 games of action to work through. There are plenty of massive DFS games to go with a massive slate across all the platforms: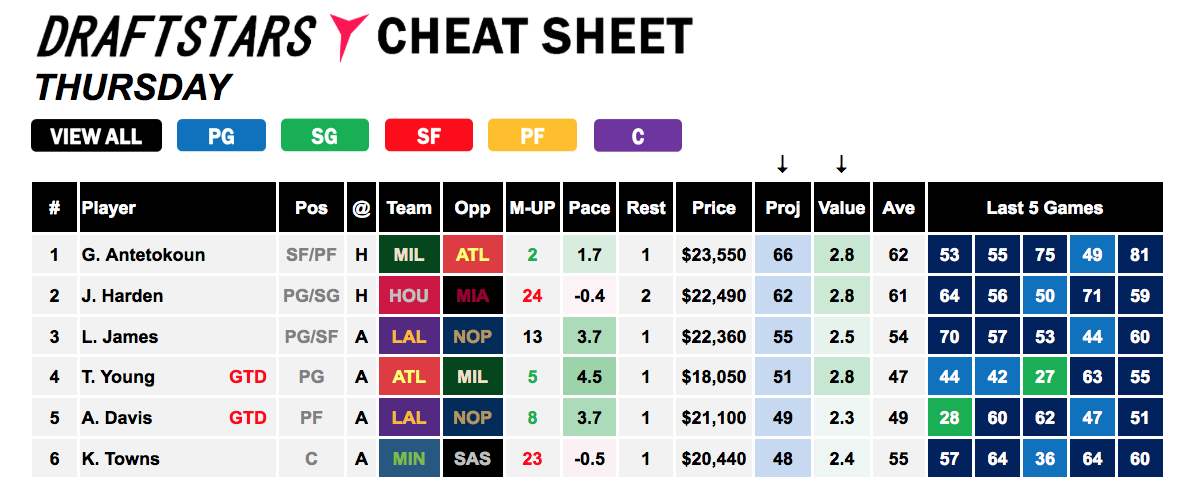 GAME BREAKDOWN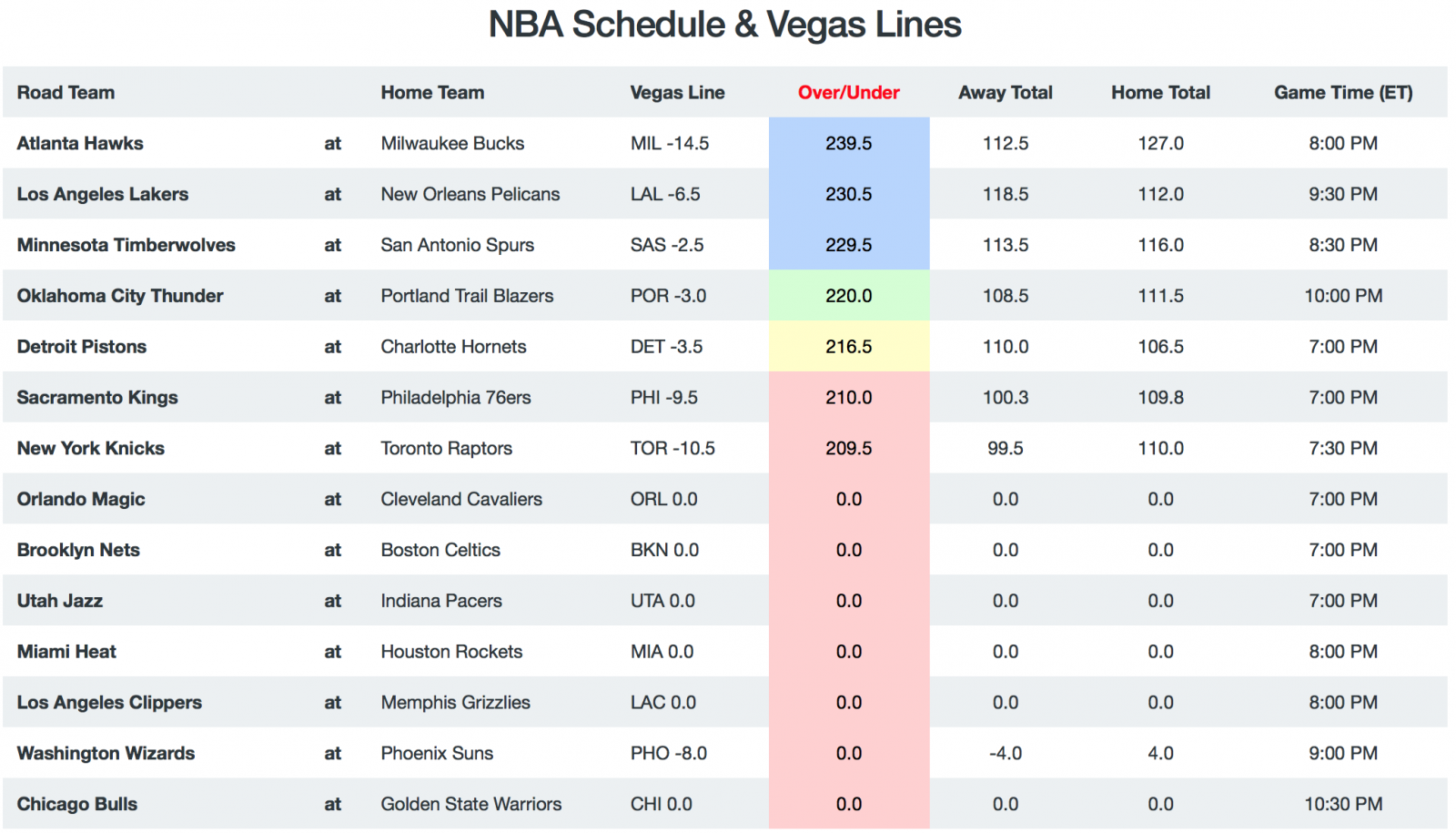 Wow… as if 14 games of action isn't enough let's throw in 7 games yet to have totals set as we await an untold amount of injury news. It really figures to be a wild day for daily fantasy. As usual I have broken down the impact of all possibly major lineup changes below.
There are three games on the slate currently with totals of 229.5 or higher and will make for juicy targets.
Atlanta at Milwaukee tops the slate with a massive total of 239.5 points. The Bucks are playing at the fastest pace in the league this year, while Atlanta are climbing the pace rankings as each game passes. To make the matchup even better the Hawks are now ranked 29th in defensive efficiency, however the game is also expected to end in a blow out with the Bucks favoured by over 14 points.
The Lakers at Pelicans is set at 230.5 points as we get the first return of Anthony Davis to New Orleans after an ugly break up between the two last year. The Lakers have a dream matchup in this contest as they get a pace up game with the Pelicans playing at the 5th fastest pace this year and are ranked 27th in defensive efficiency.
The third game at a total of 229.5, and what might be the most appealing game on the slate, is Minnesota at San Antonio. This game is expected to remain close throughout with a line of just 2.5 points. The Timberwolves have played at the 3rd fastest pace in the league this season, which means it is a pace up game for the Spurs who play at around league average. While the Timberwolves get the face the 26th ranked defense in the league as the Spurs of old appear to be no more.

In addition to the elite matchups we have already covered above there are several further games where we can attack teams in pace up matchups. Miami will face the second fastest team in the league in the Houston Rockets who, while they have improved defensively as the season has progressed, still concede the 6th most fantasy points in the league.
The Boston Celtics will take on Brooklyn without Kyrie who looks to have conveniently extended the injury timetable to include the first trip back to Boston. The Nets are 7th in the league in pace, however they are ranked around league average defensively giving up just the 13th most fantasy points.
Furthermore, Phoenix have an elite matchup against Washington who really hit the trifecta in that they play at the fourth fastest pace in the league, are ranked 28th in defensive efficiency and have given up the 2nd most fantasy points in the league this year. This is my favourite team to target on this slate, with the only really worry being possible blowout potential as the Suns come in at 8 point favourites as the Wizards complete the second end of a back to back.
INJURY NEWS
Daniel Theis is questionable for the matchup against the Nets. Theis has taken ownership of the starting centre position this season for the Celtics with a great beginning to the year. With him out last game it was Enes Kanter who moved into the starting line and played 25 minutes returning 28 fantasy points.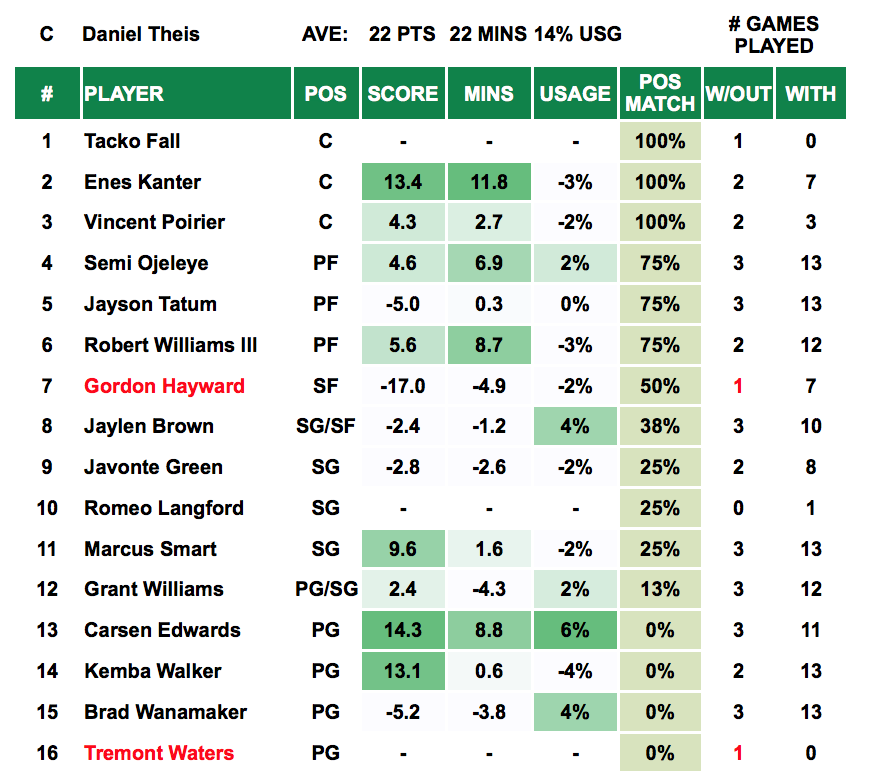 DeAndre Jordan is questionable for the game against the Celtics. In the two games that Jordan has missed this season Jarrett Allen has played an addition 10 minutes per game resulting in a massive +22 fantasy points per contest. Last game without Jordan it was Allen who became the key to the entire slate posting a ridiculous 62 fantasy points. The Nets will also continue to be without Kyrie Irving who is replaced in the starting lineup by Spencer Dinwiddie.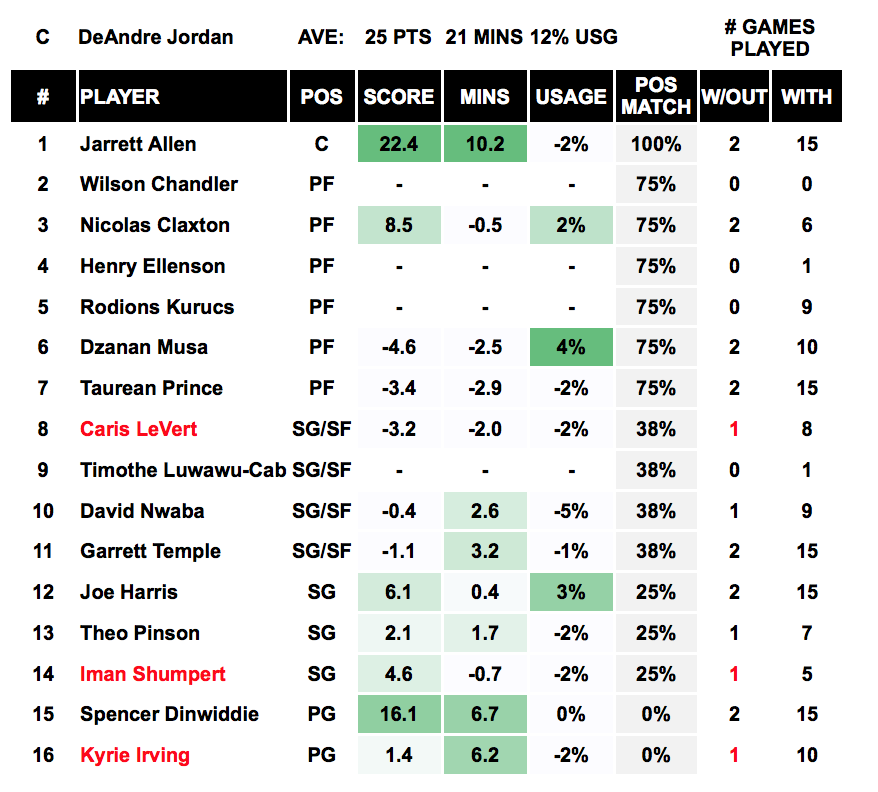 Kevin Love is a game time decision for the game against Orlando. Larry Nance has replaced Love in the starting lineup during the 2 games he has played without Love this season. Always a fantasy point per minute monster, Nance has responded to the extra 8 minutes of playing time posting +16.7 fantasy points per game. His price has skyrocketed as a result, however his 45 points in the last game showed he still has a ceiling for his current price point.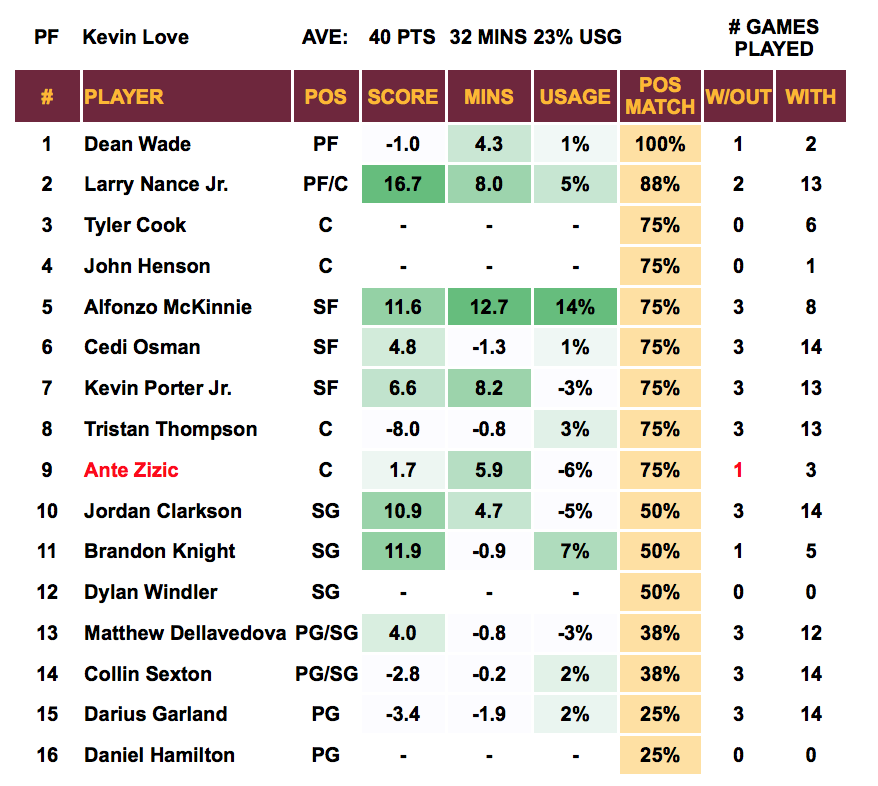 Jimmy Butler may not travel to Houston due to illness. In the games without Butler this year it has been Justise Winslow who has been the biggest beneficiary posting a whopping +27 fantasy points per game as a result of 8 extra minutes of playing time and an 8% bump in usage. Winslow is probable to return on this slate, just in time to take advantage. Kendrick Nunn and Goran Dragic also factor to benefit given Butler was playing a combination of wing positions and as the defato point guard.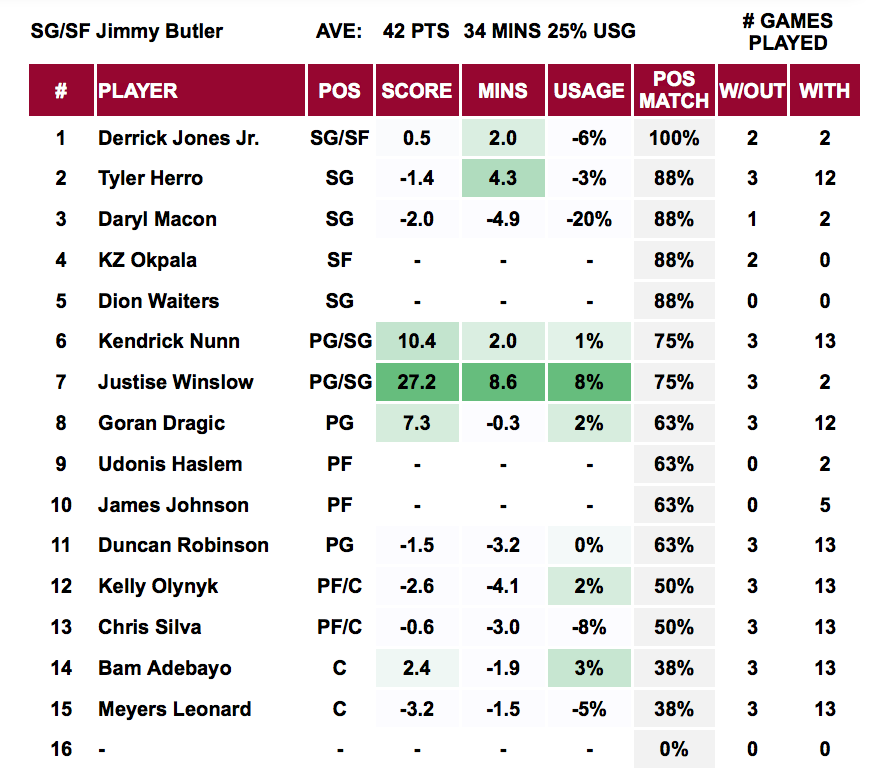 Rudy Gobert is questionable for the game against Indiana. Tony Bradley has started at centre in the two games Gobert has missed and posted an average of 28 fantasy points per game. It is worth noting, however, that he has only received 22 minutes of playing time on average and was effectively benched in the second half of last game due to foul trouble.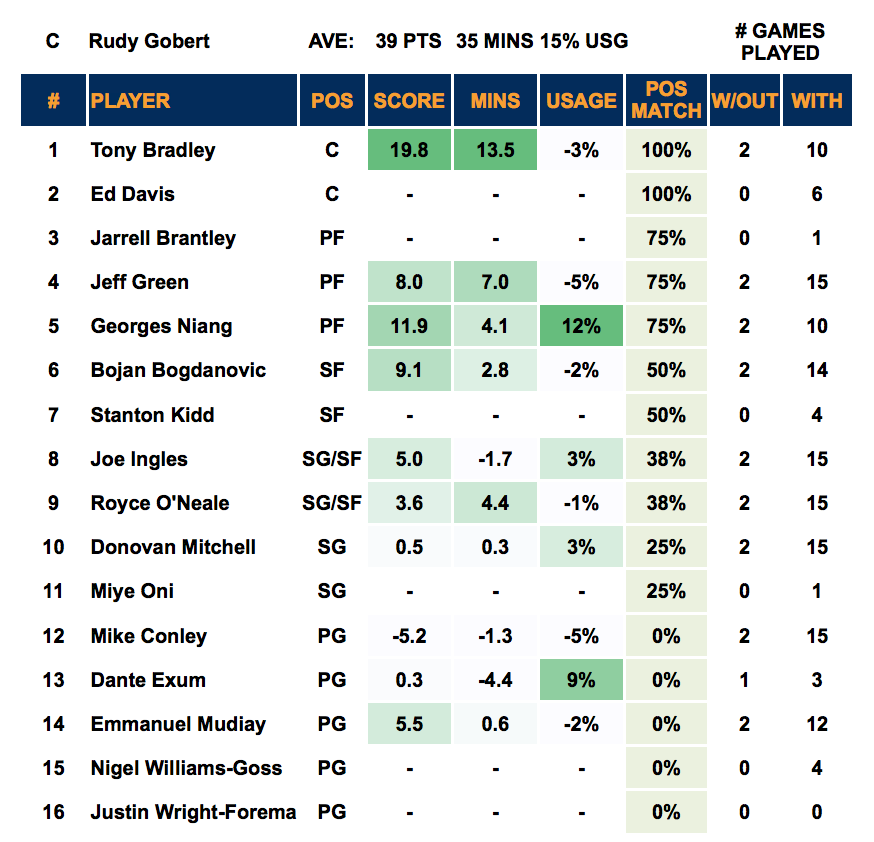 Ja Morant is questionable for the game against the Clippers. If Morant misses as expected, Tyus Jones becomes the easiest play on the board. In the one game Morant missed this year Jones started and had 30 fantasy points from 28 minutes of playing time. On the season he is averaging 0.84 fantasy points per minute is priced at just on the minimum across the platforms.
VALUE PLAYS
As always more value will likely open up as we get closer to the slate and further lineup news breaks. Also be studious in looking a pricing differences between the three platforms are some players are value on different sites just due price.
In addition to the possible plays noted above (specifically Tyus Jones who will be a free square on this slate), the current value players to consider include:
Kyle Kuzma (MB $5,000, DS $8,870, DK $4,500) this is GPP play only and more so on Draftstars and DraftKings. Kuzma has had a forgettable start to the year as he still looks to be getting back to the right level of fitness for NBA basketball. His minutes have been steadily increasing with two games over 25 in the last three games. The fact of the matter is that Kuzma showed 40+ point upside last season and the Lakers are going to want to get him going at some point. This is an elite matchup against the Pelicans with Kuzma effectively playing the small forward and power forward positions.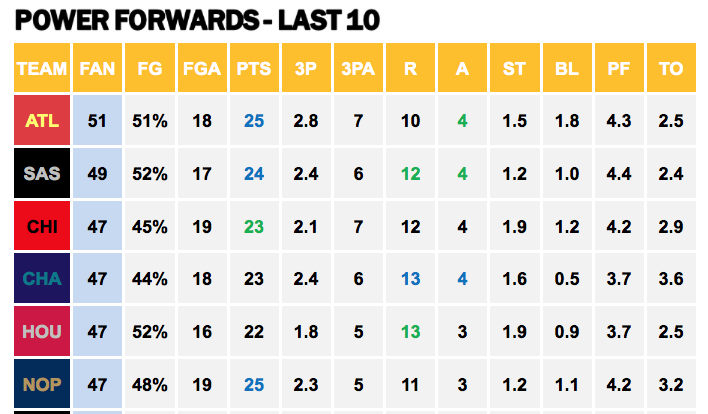 Ky Bowman (MB $4,900, DS $10,830, DK $6,400) is purely a Moneyball play where as you can see his price is severely under that of the other two platforms. Without Draymond Green who is questionable for this slate Bowman has been playing well over 30 minutes of game time at the point guard position and this has resulted in back to back 40+ point fantasy games.
Rajon Rondo (MB $4,700, DS $9,330, DK $5,000) is another point guard whose price has remained low on Moneyball. Rondo is averaging over 1 fantasy point per minute this season and now looks to be set into the rotation at around 25+ minutes per game. This is the ideal matchup for Rondo as the Lakers are in a pace up spot against the Pelicans and there is an added factor of playing his old team.
Jarrett Culver (MB $4,300, DS $7,650, DK $4,900) could be a sneaky play on this slate if you are looking for value or he simply fits as the last piece on your team. The Timberwolves made a significant change last game to their lineu placing Culver into the starting point guard position over Jeff Teague. Culver ended up playing 24 minutes and returned 28 fantasy points (making it back to back games of 25 or more). He also draws a great matchup for guards on this slate as the Spurs have conceded the second most points to point guards over the last 10 games.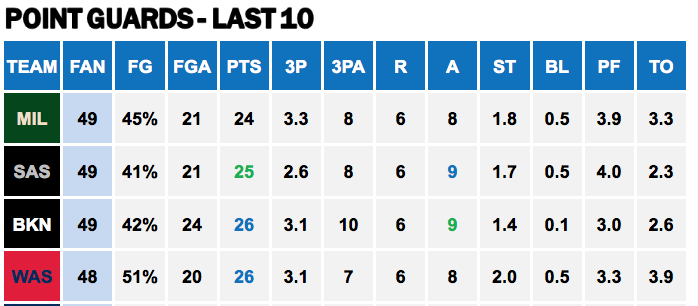 MID PRICED PLAYS
Kelly Oubre Jr. (MB $7,600, DS $13,100, DK $6,900)... I am going to want exposure to the Phoenix Suns on this slate due to the matchup against the Wizards (as I described above). Oubre Jr. makes for a great mid priced option with Washington giving up the second most points in the league to small forwards over the past ten games. Oubre has notched up 39 or more in four of his last 6 games, including a 50 point performance that shows he has GPP winning ceiling.

Zach LaVine (MB $7,700, DS $, DK $7,100) is a GPP love of mine, anytime he is in a positive matchup I can't help but get exposure. He is always extremely low owned and should be again on this massive slate, which is ideal for a player that can return a 50-60 fantasy point game. On this slate he matches up against the worst defensive team in the league in the Golden State Warriors. They have given up the third most points to shooting guards this season, including the second most actual points and third most three pointers made.
Jonathon Isaac (MB $7,300, DS $12,640, DK $7,500)... the gloss should be off Isaac after a bit of so-so performance last game with the ownership all over him. I am happy to ignore that considering he posted 45 and 51 in the two games prior to that. Aaron Gordon and Nikola Vucevic remain out on this slate, which means Isaac will continue to get all the usage he wants (averaging 14 shot attempts per game over the last 3). He also provides some safety if the shot doesn't fall as he fills up the peripheral stat categories, currently averaging 2.9 blocks per game. I love the matchup on this slate against a combination of Cedi Osman and Larry Nance, and furthermore the Cavaliers give up the most blocks in the league to small forwards.
PREMIUM PLAYS
Joel Embiid (MB $10,200, DS $17,690, DK $9,100)... look the numbers indicate that this is a bad matchup on paper for centres. However, sometimes that is just noise, the fact is that not only does Richaun Holmes not scare me in DFS, I am pretty sure I could probably take him on the low block. But that is just window dressing, this is predominantly a pride narrative play for me. After amazingly being held scoreless last game, if Embiid has any sort of self worth (and we know he does) he is coming back totally firing in this game. Yet to have a real ceiling game this season I expect this could be it. There is some change after last slate his ownership is low, especially on a 14 gamer, as plenty will load into Drummond and Towns in smash spots.
Dragon's Suggested Moneyball Team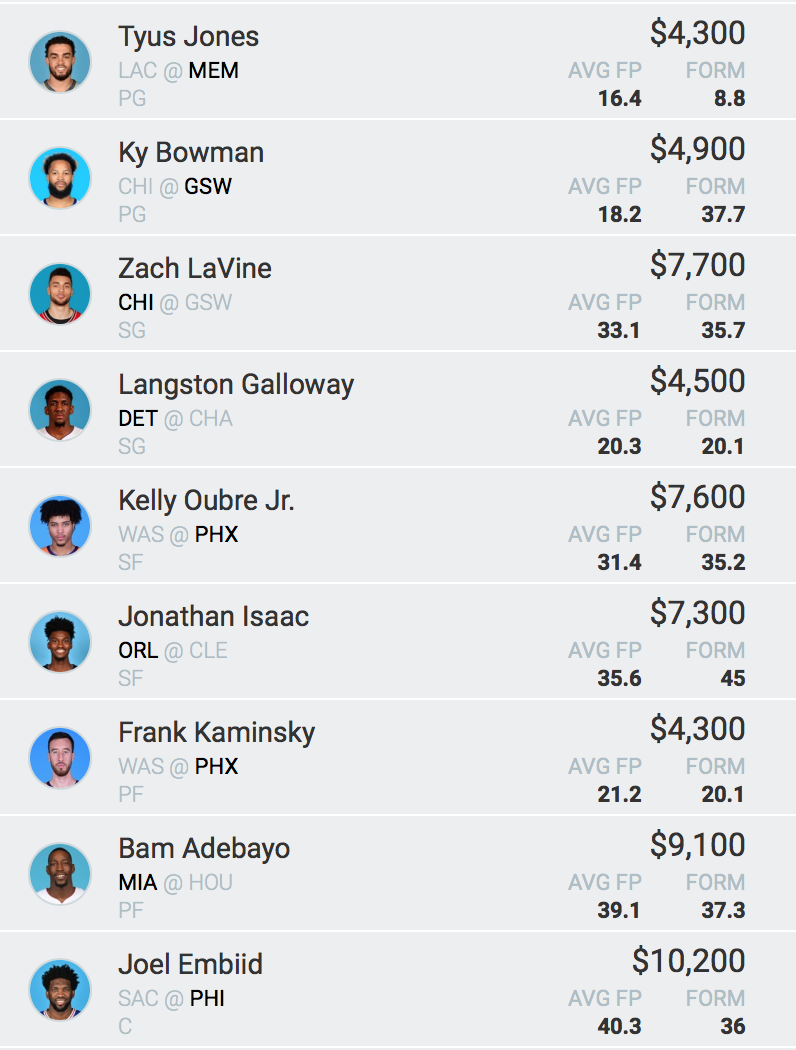 In case you are new to NBA DFS these articles break down the matchups and highlight the key plays to help you build winning lineups. For more insight into how to utilise our game breakdown data check out our NBA DFS Training Camp Series:
Always remember to gamble responsibly. When the fun stops, stop. If gambling is having a negative impact on your life, seek support at Gambling Help Online. 18+ only.