daily fantasy sports articles
NBA 2019-20 Daily Fantasy Preview Thursday 14th November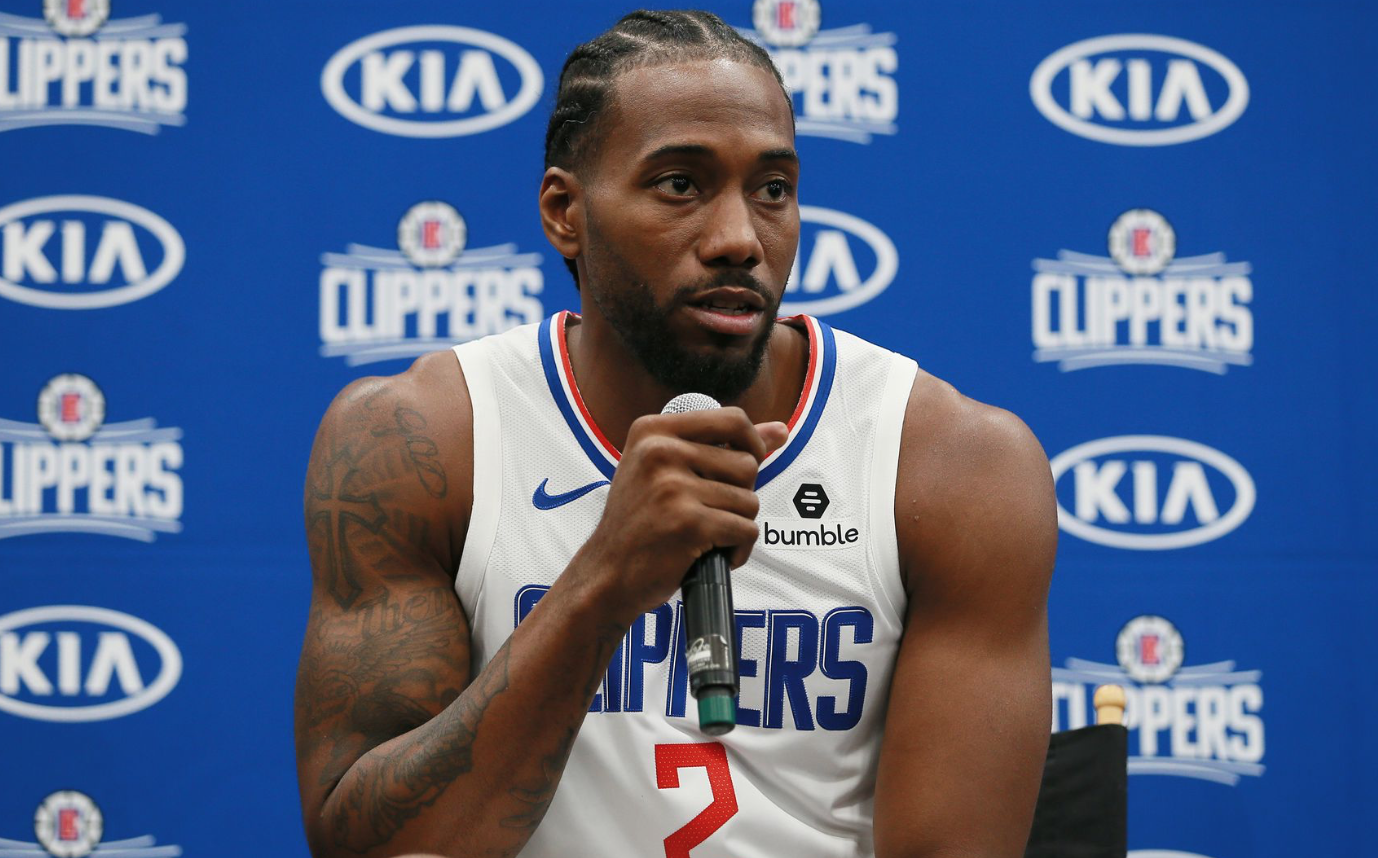 Hey hey hey! It is Kawhi Leonard day! NBA Wednesday (Thursday AEST) is here with a really fun 7 game slate to work through. The biggest NBA daily fantasy contents of the week are on offer across the major platforms:
In case you are new to NBA DFS these articles break down the matchups and highlight the key plays to help you build winning lineups. For more insight into how to utilise our game breakdown data check out our NBA DFS Training Camp Series:

GAME BREAKDOWN​

There are plenty of juicy games to target on this slate with two game totals set at 227 points or higher. Firstly Washington at Boston is 228 which gives the Celtics the highest implied point total differential on the slate at +5.1. The Wizards are playing at the 7th fastest pace in the league this season while also ranked 28th in defensive efficiency putting Boston in an elite spot. The only downside is the blowout risk with the Celtics 9 point favourites.
The Spurs are also in a great matchup on this slate against Minnesota with the second highest game total on the board currently at 227.5 points. The Timberwolves are playing a warp speed this year with the fourth fastest pace in the league, putting the Spurs in a significant pace up matchup. But you can also attack the Spurs this year as well with them uncharacteristically being ranked 19th in defense meaning there are game stack opportunities in this contest.
There are three games yet to have totals set as we await injury news. I have broken down the impact of all the possible injuries for daily fantasy purposes below.

The Houston Rockets are playing at the fastest pace in the league this season, while also being ranked 20th in the league defensively. As a result anytime they are on the slate they stand out as a team to target and this means all Clippers are in play.
Golden State are the other team that raises alarm bells when they are on the slate. The 30th ranked defense they have continued to leak fantasy points all season. Their pace has slowed somewhat, however they are still around league average at 14th. Blowout will always be a risk, however keep an eye on the Lakers injury news as it is unlikely that Anthony Davis will suit up on the second night of a back-to-back, which could keep the game closer and will open up significant opportunity for other players.
INJURY NEWS
Gordon Hayward will be out 6 weeks with a fractured hand. As we discussed in our preview earlier this week Hayward was playing 31 minutes at a 23% usage rate this season, which leaves a tonne of production to be picked up from the remaining players. In his first full game out it was Jaylen Brown who scored +13.3 fantasy points from an extra 8.1 minutes of playing time. Marcus Smart moved into the starting lineup to replace Hayward, which also results in 6.6 more minutes of playing time and an extra 4.8 fantasy points.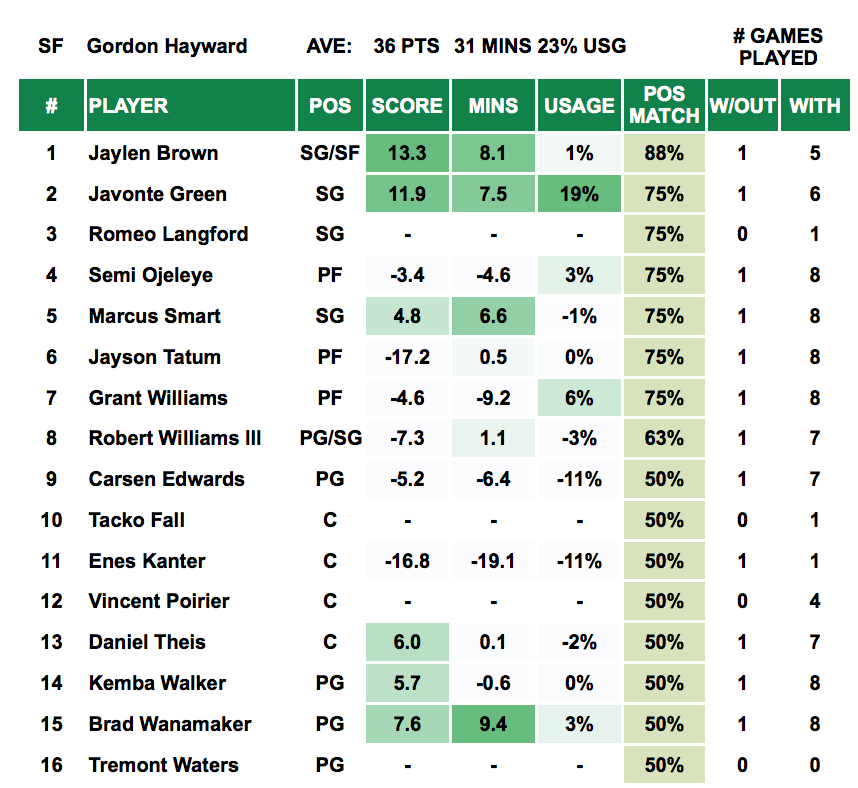 Eric Gordon requires surgery to his knee and is expected to miss 4-6 weeks. While Gordon has had a horrific start to the season, he was still playing 30 minutes a game with a 20% usage rate, which means more opportunity for other Rockets. Daniel House Jr. and Austin Rivers picked up the most additional minutes during the 1 game Gordon missed this season, while PJ Tucker had a massive +9% in usage.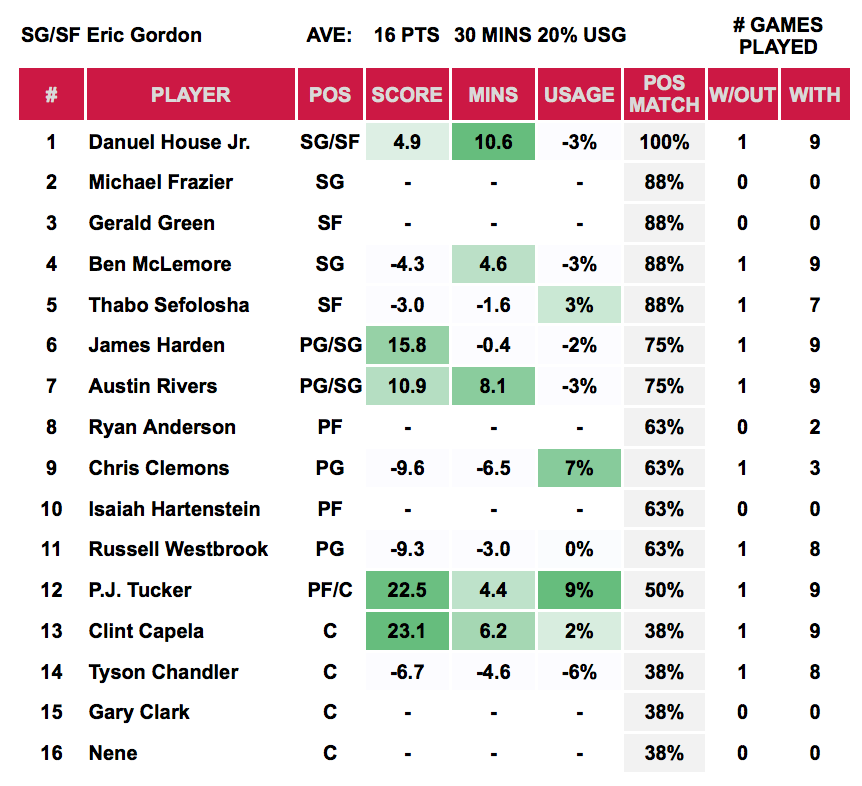 Paul George is not expected to make his season debut on this slate, but rather the following day. This means there will be no major impact on the playing time and usage rates of the Clippers roster against Houston.
Jeff Teague is questionable and Shabazz Napier is doubtful for the game against the Spurs. This feels like it has been the same report for the last 10 games now and based on recent history I would expect both players to miss. This means give me more of point guard Andrew Wiggins who has handled the play making responsibilities the last 4 games and averaged a ridiculous 51 fantasy points.
Anthony Davis had X-rays performed on his ribs after today's game and all signs indicate he will miss the game against the Warriors. This will be Davis first game out for the season and he has been playing 35 minutes per game with a 31% usage rate. Lebron James will become one of the chalkier premium plays on this slate, while Kyle Kuzma should also pickup significant usage, while possibly moving into the starting lineup. Dwight Howard is another player to consider as someone who will play more than his usual 20 minutes per game on this slate.
VALUE PLAYS
As always more value will likely open up as we get closer to the slate and further lineup news breaks. Also be studious in looking a pricing differences between the three platforms are some players are value on different sites just due price.
In addition to the possible plays noted above, the current value players to consider include:
Kyle Kuzma (MB $4,900, DS $9,080, DK $4,100) is too cheap at Moneyball and DraftKings on this slate with Davis expected to miss. The minutes limit has reportedly been lifted and he has played 25 minutes per game over the last three. That should uptick in this matchup with Davis out to around 30 minutes and last season before the Lakers had traded for Davis, Kuzma averaged 31 fantasy points per game from 33 minutes and a usage rate of 24%.
Rudy Gay (MB $4,800, DS $8,540, DK $5,000) is a solid value play at Moneyball and Draftstars on this slate. Gay has eased his way into the fray this season with the Spurs, now playing around 27 minutes per game. His output has been solid averaging 24.4 fantasy points from 22.4 minutes on playing time and on this slate he draws Minnesota who are playing at the fourth fastest pace in the league this year.
Chris Boucher (MB $4,300, DS $10,5,30, DK $4,300) / Richard Hollis-Jefferson (MB $4,200, DS $5,250, DK $4,500) are two value plays that should feature strongly on this slate (expect Boucher to be one of the chalk plays again at Moneyball and DraftKings, while RHJ is close to a lock at Draftstars). With OG Anunoby now joining Kyle Lowry and Serge Ibaka on the injury list there will be plenty of playing time to go around.
Boucher is a fantasy point per minute monster, that has translated to increased playing time these last two games where he has averaged 28.5 fantasy points from 23 minutes per game. Meanwhile RHJ has always been an active player. He has averaged just under 1 fantasy point per minute this season and with OG going out with injury early in their last game he responded with 28 fantasy points in 29 minutes.
MID PRICED PLAYS
Jaylen Brown (MB $6,600, DS $12,020, DK $7,300) has yet to see a significant price hike across the platforms considering Gordon Hayward is now out. He has posted 45 points per game in the last two matches and as I said last preview he has been back into the form he displayed in his second season. On this slate he has the ideal matchup against Washington who have given up the 6th most points per game this season to small forwards (just 2 points per game behind first).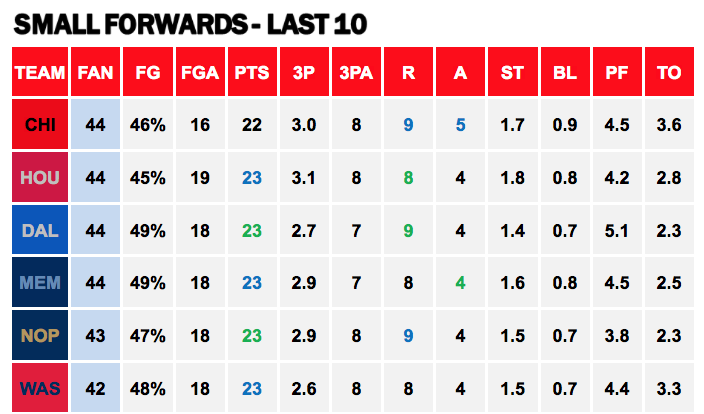 Lou Williams (MB $7,700, DS $12,390, DK $7,200) quite simply scores like breathing. Averaging 36 fantasy points from 31 minutes of playing time off the bench he has been on a tear recently putting up 46 points per game over the last three matches. His usage rate remains a massive 29% this season and he just torches the second units. On this slate he has one of the top matchups in the league against Houston who are playing at the fastest pace and have conceded the third most points in the league to shooting guards this year.

PREMIUM PLAYS
Lebron James (MB $11,500, DS $20,640, DK $10,700) has really put the foot to the floor these last 6 games averaging 61 fantasy points. His ceiling is still through the roof as he showed already this season with a 90+ point performance, and on this slate he is expected to be without Anthony Davis, which means he will take up all the usage he desires. It is an ideal matchup as well against his old foe the Golden State Warriors (albeit now masquerading as a G-League team), you can bet James will revel in stepping on their throats in this contest. The Warriors have the worst defensive efficiency in the league this year and have conceded the most fantasy points in the league.
Kawhi Leonard (MB $10,500, DS $18,860, DK $9,700) is averaging 52 fantasy points per game this season and now draws the top matchup in the league for his position on this slate. Houston as noted above have played at the fastest pace in the league this year, while also conceding the most fantasy points to small forwards. This will be a great game to stack as I expect to see one of the highest game totals on the slate. To put Leonard into perspective, last game he shot just 2/11 from the floor and still managed 42 fantasy points. That is effectively his floor and you can expect a bounce back game here on national TV.
Dragon's Suggested Moneyball Team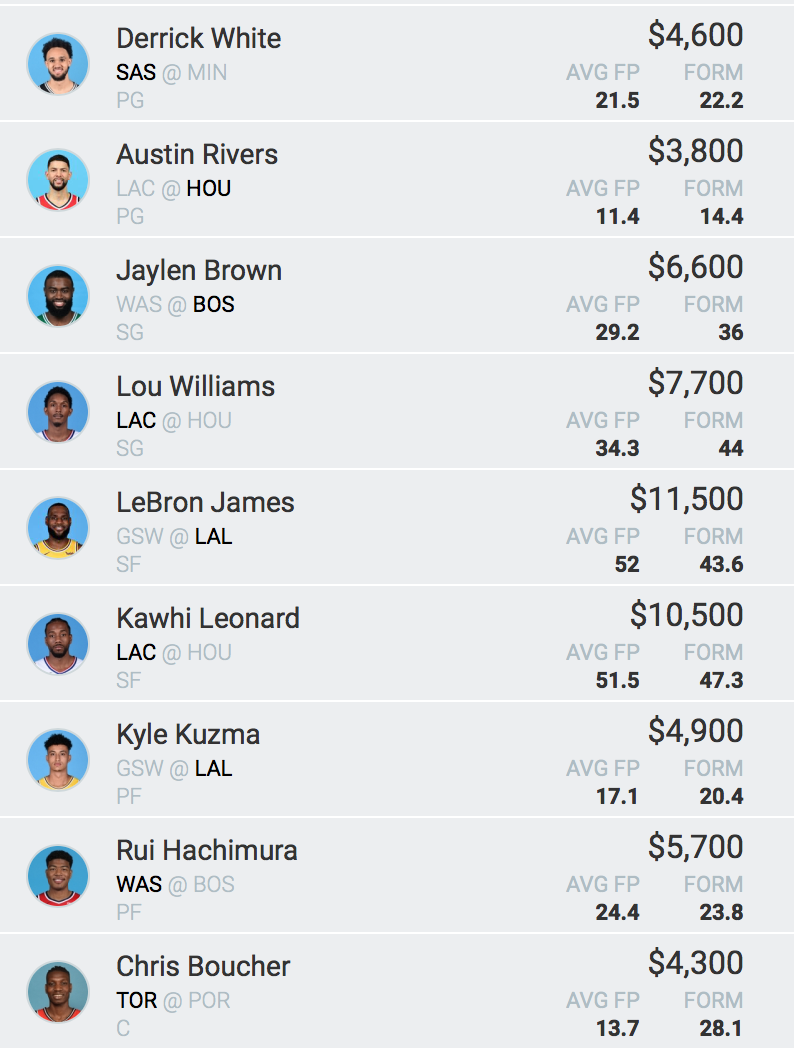 Always remember to gamble responsibly. When the fun stops, stop. If gambling is having a negative impact on your life, seek support at Gambling Help Online. 18+ only.