daily fantasy sports articles
NBA 2019-20 Daily Fantasy Preview Tuesday 28th January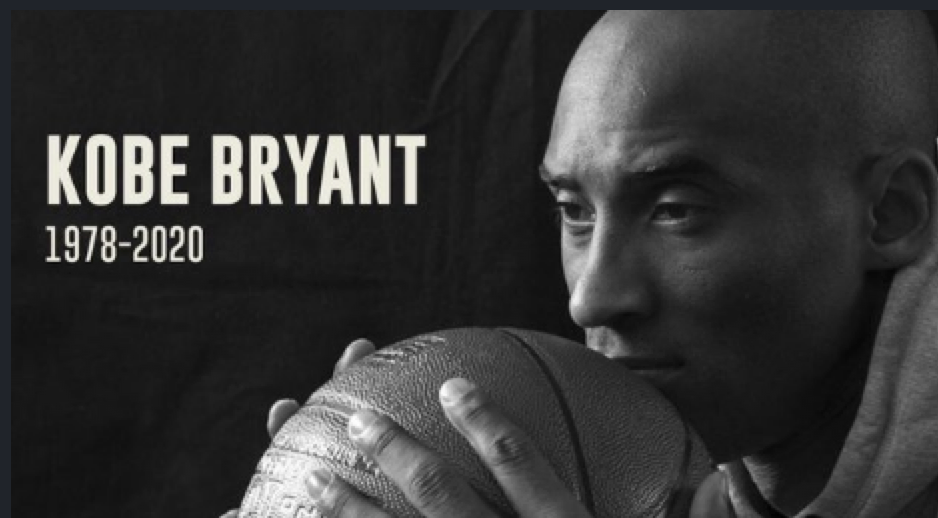 We begin this week in the NBA amidst the tragic death of Kobe Bryant. Our thoughts go out to everyone involved in such a unbelievably sad incident. Personally Kobe was one of my all time favourite players and as an NBA fan I saw his entire career spanning from joining the league straight out of high school to retiring 20 years later. He left a huge abumndance of memories on the basketball court, but my favourite has to be his very final NBA game. It was obviously not the biggest game, or most important or most significant acheivement of his career, but in my opinion this is the most Kobe game ever. Running on fumes he manages to drop 60 points on 50 shots and late in the game finds that magic to pull out the win on an array of ridiculous jumpers infront of a gushing Staples centre, all while stealing the days headlines from a team that just won a record 73 regular season games a few hours earlier.
Rest In Peace Mamba.
There are six games on NBA Monday (Tuesday AEST) with the usual major daily fantasy tournaments on offer across the platforms:

GAME BREAKDOWN

We are still waiting on major injury news for half of the games, which means there are just 3 with totals currently set. As usual I will break down the major injury and lineup implications impacting the slate below.
There are no games that stand up and scream fantasy scoring on this slate with the highest total being 226 points between Sacramento and Minnesota. This is a significant pace up matchup for the Kings as Minnesota plays at the 7th fastest pace in the league this season. As a result I would be interested in targeting Kings players on this slate as the Timberwolves are top 10 for most fantasy points conceded in the league.
Cleveland at Detroit is the next highest total at 221 points and stands out as a matchup to get exposure to on this slate despite being between two slow pace teams, primarily as a result of both sides being bottom 10 in defensive efficiency. The Cavaliers, specifically, have been leaking fantasy points all season giving up the third most in the league.

It is no surprise given the totals that there are limited pace up matchups to focus on in this six game slate. Utah has the biggest pace up matchup of the day facing off against the Rockets who play at the second fastest pace in the league this season. Houston are also league average in defensive efficiency and as a result have conceded the 5th most fantasy points. It is hard to want to target teams against Utah, however if you are loading up on the Jazz in an elite matchup, it makes sense to play some stack up some Rockets and hope they can keep the game close.
INJURY NEWS
Lauri Markkanen is out for 4-6 weeks. Thad Young is starting at power forward with Markkanen out of the lineup and he has averaged +5.7 fantasy points from an additional 9 minutes of playing time in these situations.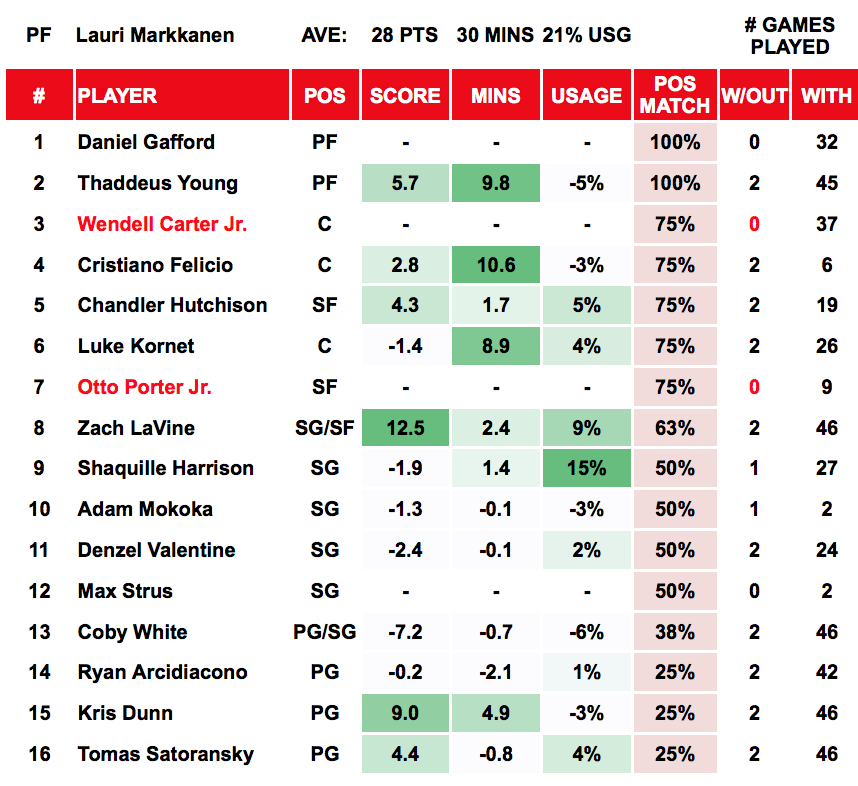 James Harden is doubtful for the game against Utah. Russell Westbrook is the first player I think of in this situation with him seeing a massive 10% usage increase, taking him from 32% to a ridiculous 42%. In addition, Eric Gordon is likely to start with Harden out, and he has averaged +7.6 fantasy points from a 9% increase in usage rate in the 2 games without Harden this season.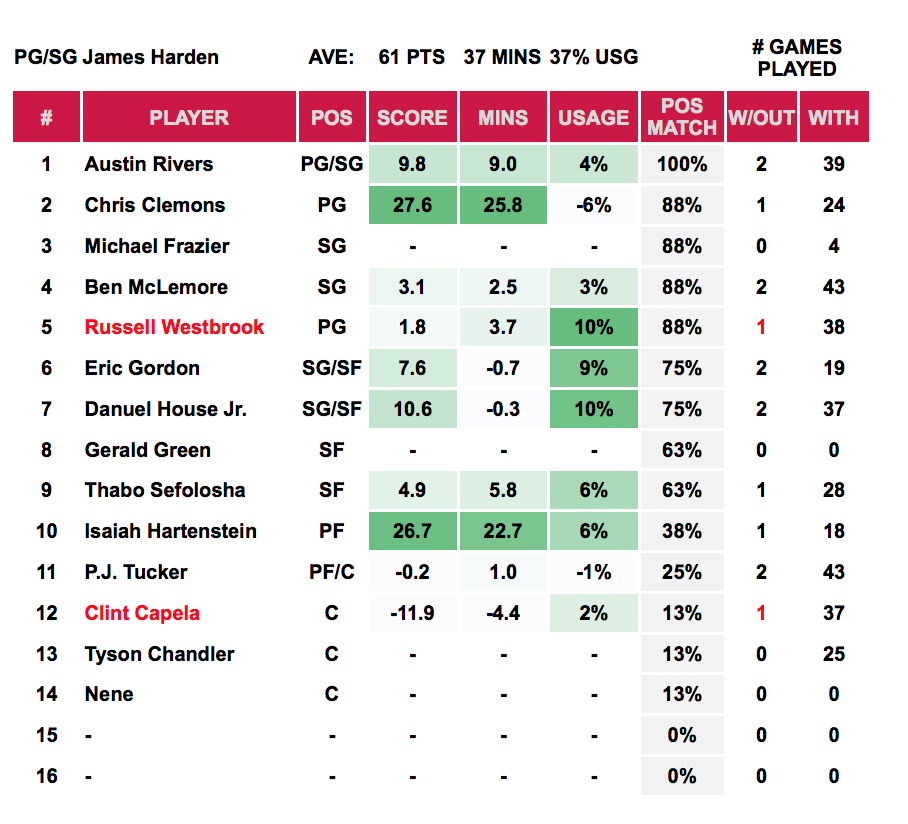 Jimmy Butler, Kendrick Nunn and Goran Dragic are all questionable again for the game against Orlando. Similar to the last slate, it is hard to analyse this too closely without knowing the final lineup. However, broadly each of these three players all directly impact each other. So in short, whoever plays will get a usage and minutes increase as a result of the players who miss. If they were all out, look to bench players such as Tyler Herro and James Johnson to come in and soak up the minutes and usage.
Marvin Bagely has been ruled out of the game against the Timberwolves. Dwayne Dedmon will likely start at centre, however his minutes are wildly inconsistent playing just 19 minutes last game for 10 fantasy points.
VALUE PLAYS
As always more value will likely open up as we get closer to the slate and further lineup news breaks. Also be studious in looking a pricing differences between the three platforms are some players are value on different sites just due price.
In addition to the possible value plays noted above (Dwayne Dedmon, Thad Young, Tyler Herro, James Johnson):
Cedi Osman (DS $8,790, DK $4,900, MB $4,700) has been in his most productive stretch of the season where he has posted over 20 fantasy points in 4 straight games (and 8 out of his last 10). His usage rate has also increased, including 10+ shot attempts in three straight games. On this slate he faces Detoirt who have given up the 8th most fantasy points to small forwards this season.
Royce O'Neale (DS $7,730, DK $4,200, MB $4,500) is another player who I like if no obvious value opens up. He averages 19 fantasy points per game this season and has gone for 19+ in 7 of his last 10 games. On this slate he also draws one of the best matchups in the league as noted above with the Rockets playing the second fastest pace in the league and conceding the second most fantasy points to forwards this season.

MID PRICED PLAYS
Tomas Satoransky (DS $9,010, DK $5,200, MB $5,000) is one of my favourite GPP plays in the league.. And GPP only. As we saw last game he has a ceiling of 40+ fantasy points, but his floor is in the teens. Attacking the Spurs has been a positive fantasy move this season and they have given up the 8th most fantasy points to point guards this season.
PREMIUM PLAYS
Derrick Rose (DS $15,230, DK $7,800, MB $7,100) price has come all the way up now, but it is absolutely warranted after averaging just under 42 fantasty points over his past 5 games. As the starting point guard now he is locked into around 32+ minutes per game and he is averaged a solid 1.24 fantasy points per minute this season. On this slate he draws the top matchup in the league for his position the the Cavaliers getting absolutely destroyed by guards this season. They have conceded the most fantasy points to points guards over the past 10 games.

Donovan Mitchell (DS $15,130, DK $7,900, MB $7,200) is where I will be looking to gain exposure to the Jazz on this slate. He has found form recently after a slump period, averaging 42 fantasy points over the past 5 games. His upside this season has been 60 fantasy points and this is the type of matchup where a ceiling game is in play as the Rockets have given up the third most fantasy points in the league this season to shooting guards.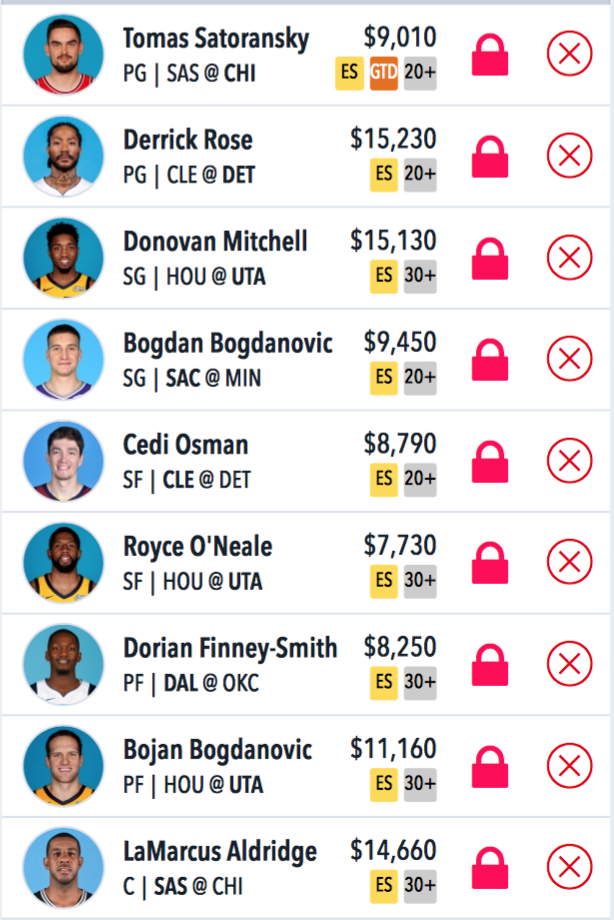 In case you are new to NBA DFS these articles break down the matchups and highlight the key plays to help you build winning lineups. For more insight into how to utilise our game breakdown data check out our NBA DFS Training Camp Series:
Always remember to gamble responsibly. When the fun stops, stop. If gambling is having a negative impact on your life, seek support at Gambling Help Online. 18+ only.